Commercial Photoshoot with Disinfect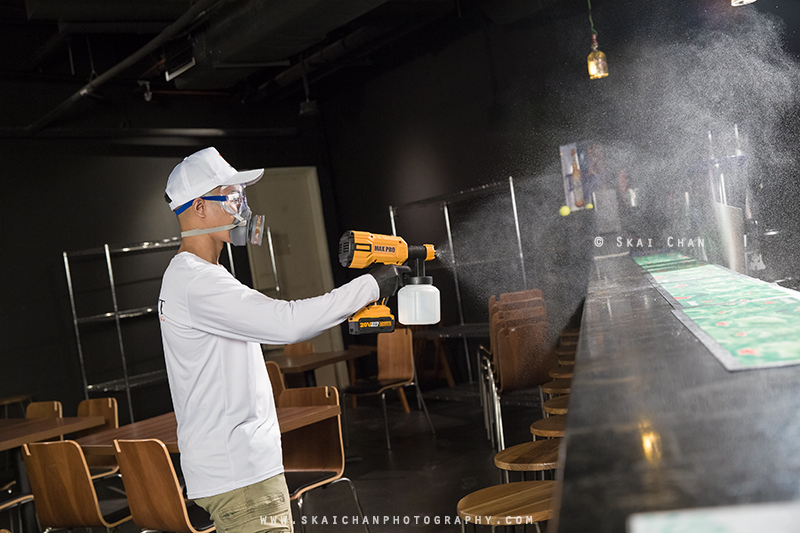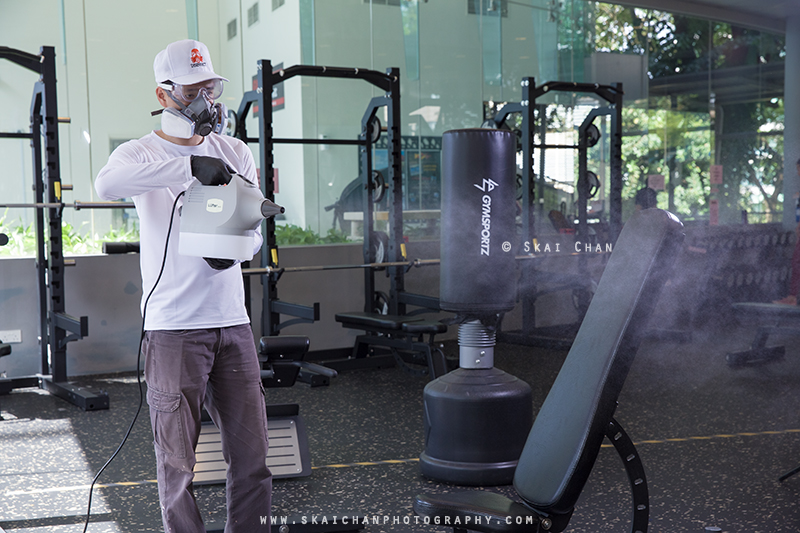 This was a very interesting commercial shoot that lasted the entire day, in fact, until the night. Working with the friendly and fun people helped to sweeten my day and forget the hardship.

This shoot was very different from my usual shoots due to its nature of focus. The purpose of the photographs was to highlight on the different businesses and establishments that had engaged the team's services, and therefore, it wasn't about beautifying the team members. Besides, they were professionally geared up and had their faces partially covered. It was the action that I had to capture in each photograph, which was the biggest challenge.

To me, the mist from the equipment was the most important subject inside the shot to demonstrate the disinfecting process. However, the mist was actually so fine that it wasn't easy to capture them. The placement of lighting was a headache.

My biggest pressure was the existence of a cute and friendly videographer. He mounted a LED continuous light onto the top of his camera and the simple set-up made his work very quick. On the contrast, I set up softboxes to angle the light, which required me to adjust the settings on both my camera and the light, and required a lot of time.

As we had plentiful of locations to work on, it was a tight race against time for every venue. They trusted me to do my best but also advised me not to be a perfectionist. Eventually, I had to step down on my equipment so that the shoot wouldn't be dragged for days.
Featuring
: Team Disinfect
Wardrobe
: Team Disinfect
Camera
: Canon 6D
Lens
: Canon 24-70mm F2.8L II, Canon 16-35mm F4L
Strobe
: Yongnuo 560 EX IV, Yongnuo 560 EX III
Venue
: Various locations
Date
: 22 February, 2020
Editing
: Basic
If you appreciate my work, passion and character,
do show some support by following my
Instagram
&
Facebook
, both at
@skaichanphotography
.
If we have worked together before, do write me a
testimonial
!
Disclaimer for write-up
Other Editorial / Commercial Photoshoot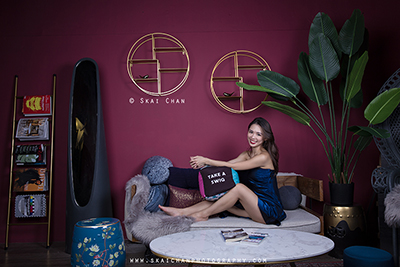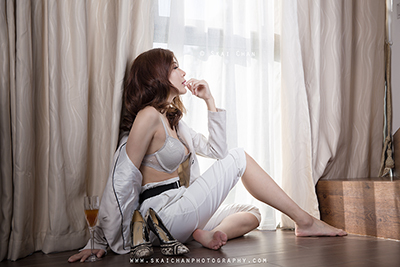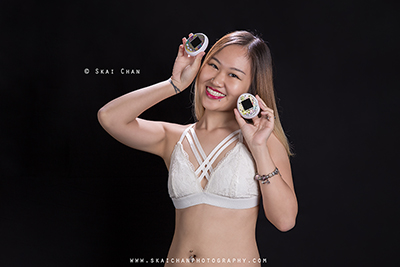 More
Editorial / Commercial
albums
View ALL albums