Professional Dating Profile Rebranding Photographer in Singapore
Quick Navigation:
Dating Profile Photography Services in Singapore
I specialise in capturing natural-looking and high-quality photos that don't scream "professional photoshoot!" I understand the importance of making your dating profile feel genuine and relatable. I'll help you capture captivating shots that look like they could have been snapped by a friend, not a professional photographer. It's all about showing your true self without the pressure of a staged photoshoot.

I've got the insider knowledge on which photos to avoid like the plague for your dating profile. Say goodbye to those awkward bathroom mirror selfies and group shots that leave potential matches guessing which one's you. I'll guide you towards images that highlight your personality, hobbies and interests in the most captivating way.
Basic Photography
For dating app or website users who simply need some photos of yourself to post on your dating profile, I'm your go-to guy. With years of experience in doing lifestyle and fashion photoshoots for both male and female, I can certainly help you to achieve your ideal photos.
Tailored Themes for Success
If you're all about boosting your chances of finding those perfect matches, I've got you covered. I offer personalised packages where we work together to curate themes that reflect your personality and interests. Whether you're into artsy vibes or adventurous escapades, I'll help you craft a photo collection that truly speaks to who you are.
Testimonials: What Clients Say about Skai
Hey, if you're curious to dive into the world of dating profile photography with me, I've got a little something for you. I totally get it – not everyone's comfortable shouting from the rooftops that they're hiring a dating profile photographer.

So, here's the deal: head over to my testimonials page. Take a peek at what my amazing clients have to say about me, my services and the magic we create together. It's like a sneak peek into the kind of experience you can expect. Let their words paint a picture of who I am and what I do. Trust me, you won't be disappointed!
Booking Information
Hey there, interested in booking a dating profile photography session with me? Great choice! Let me give you all the information you need to get started.
Contact me with the purpose: Firstly, to book a dating profile session with me, simply head to my contact page where you can find the link to text me via WhatsApp. Please indicate your purpose and the package you are interested in, or otherwise, I may mistake your text as a spam.
Consultation: We will have a consultation to discuss the type of event, the date, location and your preferred style of photography. This will help me understand your vision and see if we are a perfect match. We will also go over the package options and pricing. However, do note that I will only provide advices and suggestions after you have confirmed and booked my services officially.
Place deposit: To secure your booking, a 50% non-refundable deposit is required. Once your deposit is received, your date and time will be reserved exclusively for you.

Don't worry, I'll send you all the necessary payment details when you decide to book with me. Payment can be made via PayNow or PayPal (PayPal requires extra fee).

The remaining balance is due on the day of the photoshoot.
Remember that it's best to book my photography services in advance to ensure availability. So don't hesitate to contact me as soon as possible to secure your date!
Rates & Packages for Dating Profile Photography
Quick explanation: The most considerable portion of my photography cost is calculated based on the (1) duration booked, (2) equipment required (natural light/ flash), (3) type of editing (basic/ advanced) and (4) extensiveness of planning required.

Please read the full explanations so that you can make a better decision.
Basic
Up to 1.5 hours: $400

Additional Hour: $150/block hr
🌞 Natural Light photography
Up to 3 outfits & 2 locations
Pace of shoot: Slow
Deliveries
9-12 photos
Basic Edit (exposure & colour correction)
Digital copies (high resolution JPG)
Special Requests/ Add-Ons
(Subject to availability)
Face to Face discussion:
Starting from +$100
Photographer to scout venue(s):
Starting from +$100
Shoot at beach/ sandy/ dirty venue:
Starting from +$50
Get back remaining good photos:
+$50
Same-day photo edit (basic edit):
+$50/photo
Expedited photo edit (basic edit: 3 days after shoot):
+$50
Dating profile vetting & guidance services: +$100
Selection of final photos by a female (my partner): +$50
Advanced edit (skin retouching):
+$50/photo
Revision of photo edit (advanced edit):
+$15/photo
Privacy of photos: +$150
Personalised 1
Up to 3 hours: $600

Additional Hour: $150/block hr
🌞 Natural Light photography
Up to 5 themes/ outfits
Pace of shoot: Slow
Deliveries
15-20 photos
Basic Edit (exposure & colour correction)
Digital copies (high resolution JPG)
Special Requests/ Add-Ons
(Subject to availability)
Face to Face discussion:
Starting from +$100
Photographer to scout venue(s):
Starting from +$100
Shoot at beach/ sandy/ dirty venue:
Starting from +$50
Get back remaining good photos:
+$150
Same-day photo edit (basic edit):
+$50/photo
Expedited photo edit (basic edit: 3 days after shoot):
+$150
Dating profile vetting & guidance services: +$100
Selection of final photos by a female (my partner): +$50
Advanced edit (skin retouching):
+$50/photo
Revision of photo edit (advanced edit):
+$15/photo
Privacy of photos: +$200
Personalised 2
Up to 5 hours: $800

Additional Hour: $150/block hr
🌞 Natural Light photography
Up to 7 themes/ outfits
Pace of shoot: Slow
Deliveries
27-36 photos
Basic Edit (exposure & colour correction)
Digital copies (high resolution JPG)
Special Requests/ Add-Ons
(Subject to availability)
Face to Face discussion:
Starting from +$100
Photographer to scout venue(s):
Starting from +$100
Shoot at beach/ sandy/ dirty venue:
Starting from +$50
Get back remaining good photos:
+$250
Same-day photo edit (basic edit):
+$50/photo
Expedited photo edit (basic edit: 3 days after shoot):
+$250
Dating profile vetting & guidance services: +$100
Selection of final photos by a female (my partner): +$50
Advanced edit (skin retouching):
+$50/photo
Revision of photo edit (advanced edit):
+$15/photo
Privacy of photos: +$300
Hairstyling & Makeup
$180 /Female
$120 /Male
1x Hair & Makeup Artist (HMUA)
Up to 1 hour
1 Look (Hairstyling for a neat look & Makeup)



Add-Ons

Follow through the photoshoot: +$70/hr

Details: makeup artists and hairstylists
The basic package is suitable for people who are looking at getting some good-looking casual fashion photographs of themselves to present their best looks to their target audience.

The personalised packages are for people who see the need to create various themed images to present themselves for better understanding of their personalities and hobbies. They require more planning, including outfits and locations to be covered within the timeframe.

I lean towards personalised dating profile photography for I personally think it's more interesting and enriching to potential dates.
NOTE
⏳

All booked duration

Includes changing of equipment, wardrobe, makeup, hairstyle and travelling (if applicable) during the shoot.
📰

Please read

(1) Checklist for hiring a photographer, (2) FAQ and (3) Service Agreement and Privacy Policy before making enquiries.
💡

Ideas and advice

Will only be given to serious clients after a booking fee is being placed.


✆ Contact me now for a customised package tailored to your personal needs.
Surcharges
My photography packages are designed to help my clients save cost. I'm able to provide affordable photography rates because I don't include the additional services, which most clients don't need.

I have listed the common special requests from clients at the bottom of the packages. For the uncommon ones, do look through the full list of surcharges to avoid miscommunications.
Skai the Dating Profile Photographer
Hey there, lovely people of the dating world! I'm Skai, your friendly neighbourhood dating profile photographer, based right here in the heart of vibrant Singapore.

You know, capturing the essence of who you are and what makes you tick is my jam. I'm not just about snapping pictures – I'm all about telling your story through images. It's like creating a visual narrative that screams, "Hey, this is me, take it or leave it!" I've got a real soft spot for helping individuals put their best foot forward in the world of online dating.

See, passion isn't just a word to me – it's the driving force behind everything I do. I thrive on those authentic moments when your eyes light up while talking about your favourite hobby, or that smile that radiates when you're lost in laughter. My goal? To bottle up those emotions and present them to the world in the form of stunning photos that capture the real you.

So, if you're ready to step up your dating profile game with photos that aren't just about appearances, but about the whole wonderful package that is you, then let's chat! Let's bring out your unique charm and create images that make those potential matches go, "Wow, I've got to get to know this person!" Together, we'll make your dating journey an adventure worth embarking on.
What Sets Skai Apart from Other Dating Profile Photographers
I'm truly grateful that you've taken a peek at my work and I'm excited to share what sets my services apart:
Professionally Crafted Visual Stories: You know, my passion for photography runs deep and that's evident in the quality of my work. My years of focus in photography are about beautifying people with the most flattering lighting possible. When you choose my services, you're signing up for photographs that not only look natural but also capture the essence of who you are. With the perfect blend of top-notch equipment and technique, you'll radiate charm, style and charisma – or any vibe you're aiming for.
Your Story, Your Way: It's all about you and that's why I'm big on personalised photo ideas. Every individual is unique and so are your photographs. We'll work together to create images that reflect your personality, needs and background. These custom shots not only stand out but also speak volumes about who you are. Plus, they'll make your dating profile shine like a diamond in the rough.
No limitation on the theme: I've done a large variety of photography genres. Unlike some very established professional photographers who have been focusing on a certain genre, such as headshot, wedding, boudoir or corporate photography, I've been trying hard to maintain my passion for photography by doing different interesting genres and themes. Therefore, I'm ready to make you look sweet, cute, cool, beautiful, edgy, charming and any look you wish to portray on your dating profile.
Natural Posing, No Stress: Forget the rigid poses and forced smiles. My approach is all about easy lifestyle poses that feel natural and comfortable. I've worked extensively with non-professional models, and if they can do it, trust me, so can you. This is about capturing the real you, no rehearsed acting is required.
A Dash of Authenticity: Let's keep it real. My goal is to craft images that not only look great but also feel natural. When potential matches see your photos, they won't even suspect that a professional photographer was involved. It's all about showcasing your sincerity and giving viewers a glimpse of the genuine you.
Nixing the Not-So-Great Shots: Here's the scoop – it's not just about posting the right photos; it's about avoiding the wrong ones too. Drawing from my research and experience in dating profile photography, I can guide you away from those cringeworthy choices.
Dual-Gender Insights: When in doubt, I've got a secret weapon – my partner, who's my rock and my go-to consultant. With both male and female perspectives, I'm able to fine-tune your dating profile to perfection. It's like having a whole team on your side.
Optional Profile Advice: I'm no stranger to the world of dating apps and websites. In fact, I've been diving deep into this realm, researching and learning along the way. I was a frequent user of online dating websites and apps for over 10 years, making countless friends. My years of experience and frank exchanges of knowledge with others, especially the opposite sex, will be very useful to other users to receive more matches. My own experiences and the wisdom of a "professional" Casanova friend have given me unique insights. If you're up for it, I can offer you advice to help your dating profile shine even brighter.
So, there you have it – my dating profile photography services are all about creating images that not only catch eyes but also tell your story. It's about showcasing your authenticity, avoiding the pitfalls and giving you a profile that truly represents you. If you're ready to embark on this journey, I'm here to help you put your best foot forward. Let's make those connections happen in style!
How Skai Began Doing Dating Profile Photoshoots
My foray into the realm of dating profile photography officially commenced in the early months of 2021, a period that was infused with the warmth of my partner's love and marked by my long-standing penchant for meddling in the affairs of my friends' love lives. A curious blend, you might say. This intriguing chapter was spurred by a combination of my contentment and an unwavering belief that everyone, just like me, deserves a life partner to share their journey with.

I had reached a point where my own life felt complete, yet an undeniable urge to extend that completeness to others started to tug at my heartstrings. This calling propelled me to embark on a venture that combined my passion for photography with my innate desire to make a meaningful impact. The result? The birth of my dating profile photography project – a pursuit that promised to quench my thirst for aiding others while keeping my love for photography alive.

Now, let's be real – beginnings are often filled with stumbles and learning curves. The initial inquiries found me navigating uncharted waters, struggling to decipher what clients were seeking and what packages would truly resonate. My eagerness to assist was only matched by my lack of clarity about the exact path to tread.

But I wasn't one to be deterred by early hiccups. I quickly learned to piece together the puzzle of what clients desired – a blend of offerings that were not only achievable but also accessible. Adaptation became my ally.

In those early days, my interactions with clients revealed that many were simply seeking standard portrait sessions. While fulfilling, I sensed that these sessions lacked the impact and personal touch that could truly elevate their profiles. I poured my creative energy into infusing these "fashion shoots" with elements of intrigue and individuality, striving to make each image resonate.

As time progressed, my journey took a turn towards more tailored experiences. The addition of insightful tips and information on my website ignited a shift. Clients who appreciated the power of personalised photography began to seek my services, enabling me to channel my passion into more engaging and resonant photoshoots. The transition from simple fashion shoots to meaningful visual narratives became the fuel for my creative fire.

An essential milestone arrived when my girlfriend joined me in a dating profile photoshoot for an elderly client. It was during this collaborative endeavour that the depth and significance of my photography hit home. With her newfound insight, my partner began to truly understand the impact of my work. This bolstered my resolve, allowing me to navigate my chosen path even when well-intentioned advice urged me towards a "proper" job in line with my degree.

So, that's how it all began – a blend of love, a desire to empower others and a steadfast commitment to my passion. My journey into dating profile photography is an ever-evolving tale of growth, connection and the pursuit of creating images that speak volumes about the individuals they capture.
Why Skai Loves Doing Dating Profile Photoshoots
Hey, let me take a moment to share with you why I'm head over heels in love with the world of dating profile photography. Buckle up, because it's a story rooted in passion, empathy and a dash of destiny.
Believer in Love for All: Here's the thing – everyone deserves a shot at love. I've spent a good chunk of my life navigating the singlehood maze, and trust me, I've had my fair share of relationships too. Eventually, I found my soulmate (nope, not through a dating app but social media app). And that experience? It lit a fire in me to dedicate myself to helping others find their own slice of happiness.
Love for Helping People: You know, I've got this innate desire to help people – it's like a calling. Call it my Enneagram Type 2 personality, but giving just feels like receiving to me. If I had a silver spoon, I'd probably be a full-time volunteer. Some folks might call me a bit nosey but I've got this knack for matchmaking. It's incredible to play a role in guiding people towards happiness.
Been There, Felt That: Picture this – I've been in your shoes. I've felt the frustration of struggling with lacklustre photos on dating apps. I mean, sure, photos speak volumes, but I wasn't about to pester my pals for impromptu photoshoots. Taking those killer self-portraits isn't exactly a walk in the park either.
Photography with a Purpose: You see, photography for me is more than just capturing moments – it's about capturing confidence and joy. I've been in the business of boosting people's spirits through well-taken photos and documenting incredible moments. But helping folks put their best foot forward in the dating world? That takes the purpose of photography to a whole new level.
Unleashing My Creative Beast: Photography has been coursing through my veins since I was knee-high. But here's the kicker – no matter how talented you are, if your work doesn't reach people, it's like a hidden gem that no one knows about. Through crafting dating profiles that pop, I'm able to unleash my photography prowess on a wider stage. It's like my creativity finally gets the spotlight it deserves.
Endless Variety, Endless Joy: Let's not forget the sheer thrill of it all. With dating profile photography, I get to dance through a kaleidoscope of different themes for each individual. It's like a photography buffet that satisfies my cravings for creativity while expanding my portfolio. Each person is a new canvas, and that's exhilarating.
So, there you have it – my love affair with dating profile photography is a mix of wanting to make a positive impact, showcasing my creative chops and helping people find their own love stories. If you're ready to embark on this journey, I can't wait to be a part of it. Let's create photos that capture your essence and make the dating world take notice – because everyone deserves their own shot at happiness, right?
How Doing Dating Profile Photography has Helped Skai Grow
This journey into the world of dating profile photography has proven to be an enriching experience on various fronts. Let me share how it has helped me grow and evolve:
Connections with Remarkable Individuals: This venture has brought me into contact with truly amazing people. As an unbiased observer, I've found that the majority of my clients possess extraordinary personalities. They're individuals I'd label as "good catches" – possessing warmth, kindness and admirable qualities. All they require is an opportunity to present their inner charm to potential dates. I firmly believe that transforming their dating profiles with apt and improved photos heightens their chances of being "swiped right." The rest, as always, hinges on the hand of fate.
A Wellspring of Learning: One of the most delightful surprises has been the wealth of knowledge I've gleaned from my clients. Many arrive armed with extensive research on crafting compelling dating profile pictures. Their enthusiasm in sharing their findings has been both heartening and enlightening. It's been incredibly rewarding to see that their research aligns with my own beliefs. With each interaction, I've had the privilege of accumulating a trove of insights that expand my horizon bit by bit.
Unlocking Insights into Humanity: Working with a diverse array of clients has gifted me with valuable insights into the human experience. I've collaborated with individuals whose outward appearance is undeniably charismatic. This has underscored a fundamental truth – regardless of looks, everyone desires photographs that authentically represent them on their dating profiles. It's a humbling reminder that the quest for connection and companionship transcends superficiality.
Dissolving Judgment through Understanding: Personalised dating profile photography mandates delving deep into each client's perspective, including their objectives. This has taught me the art of withholding judgment until one truly understands the nuances of an individual's choices. I've encountered those seeking short-term relationships, each with valid reasons. For instance, an expat not looking for commitment due to an impending departure. This experience has etched in me the lesson that everyone's journey is shaped by past experiences and present circumstances. Empathy, not judgment, should be our guiding principle.
Stories That Resonate: Individual stories are powerful. Each client's journey is a chapter that I'm fortunate to witness and contribute to. As I engage with these narratives, my perspective on life broadens. I find myself drawn to the tapestry of human experiences, eager to listen and learn from more voices.
In essence, the road of dating profile photography has been one of continual growth – a journey that's not only shaped by the art of photography but also by the deeper understanding of humanity it has afforded me. It's a testament to the fact that when we open our hearts and minds to the stories of others, our own story becomes richer and more vibrant.
What is Dating Profile Photography?
Dating profile photography involves the specialised art of creating captivating and authentic visual representations for individuals seeking to enhance their profiles on online dating apps and websites, such as Tinder, OkCupid (OKC), Bumble, Coffee Meets Bagel (CMB) and Facebook Dating. This form of photography aims to capture the essence of a person's personality, interests and unique qualities through carefully composed images that resonate with potential matches.

The uses of dating profile photography are multifaceted. Firstly, it offers a chance to make a memorable first impression, as a well-curated set of photos can instantly communicate one's lifestyle, hobbies and personal style. These images not only showcase physical appearance but also provide insight into the individual's character and aspirations. Secondly, dating profile photography aids in creating a sense of relatability and approachability, encouraging more meaningful connections. Lastly, high-quality photos taken by a skilled dating profile photographer can instil a sense of confidence in the individual, allowing them to put their best foot forward in the competitive realm of online dating.
What is Dating Profile Photography also Known as?
Dating profile photography is also known by other terms such as online dating photography, dating app profile photography and Tinder photography. These phrases encompass the same concept of crafting compelling visuals to enhance one's digital dating experience.
What are the Goals of Dating Profile Photography?
The primary goal of dating profile photography is to effectively communicate a person's authentic self and unique qualities through images. It strives to capture genuine moments and expressions, showcasing the individual's personality rather than portraying an overly polished or artificial version. Additionally, dating profile photography aims to create a strong visual narrative that resonates with potential matches, inviting them to connect on a deeper level beyond superficial appearances. Ultimately, the goal is to help individuals attract genuine connections that align with their values and aspirations, fostering the potential for meaningful relationships to blossom.
Dating Profile Photography
Dating apps and websites are very useful and common platforms to find dates and make friends. Due to the huge number of users, everyone is simply one of the many choices of others and thus it can be very difficult to attract others' attention. To increase the chance of getting a match, extra effort must be made to fill up his/her dating profile in order to impress the target audience.
Challenges of Doing Dating Profile Photography in Singapore
Navigating the world of dating profile photography in Singapore comes with its own set of unique challenges. Let's break down some of the hurdles I encounter:
Cultural Constraints and Limited Open-mindedness: In Singapore, the concept of dating profile photography isn't as common as in some other countries. Due to cultural factors, some individuals might feel a sense of embarrassment or hesitation when seeking out these services. The fear of being judged or standing out in a conservative society can hinder potential clients from pursuing professional photography for their dating profiles.
Hectic Lifestyles and Scheduling Woes: Singaporeans lead fast-paced lives and this often translates to packed schedules. Trying to coordinate a photoshoot discussion, setting a suitable date and time and finally executing the shoot can be a logistical challenge. I've encountered situations where clients, due to their busy routines, have had to postpone their shoots for extended periods, impacting the momentum and enthusiasm for the process.
Weather Whimsies: The weather in Singapore is famously unpredictable – one moment it's sunny and the next it's pouring rain. This unpredictability poses a challenge, especially for outdoor photoshoots. Planning for a clear day and finding optimal shooting times can be a bit of a weather roulette, requiring flexibility and adaptability.
Elaborate Planning for Multi-set Sessions: Dating profile photoshoots often involve meticulous planning for multiple sets or themes. This means coordinating suitable wardrobe changes, timings and locations. Managing all these elements within the allocated time frame requires intricate scheduling to ensure that each set receives the attention it deserves.
Extensive Client Engagement and Brainstorming: Creating a dating profile that authentically represents an individual involves a deep understanding of their interests, hobbies and lifestyle. This necessitates lengthy discussions to uncover these aspects and then extensive brainstorming to develop tailored ideas that resonate. It's a process that demands patience, curiosity and empathy.
Balancing Personal Preferences and Professional Suggestions: Not all clients are open to new ideas or concepts. Some individuals have specific preconceived notions or preferences, which might not always align with the creative direction proposed by the photographer. Balancing the client's desires with professional expertise can sometimes be a delicate dance of compromise and collaboration.
These challenges, while unique to Singapore, are all part of the intricate tapestry of dating profile photography. By acknowledging and addressing these hurdles, I strive to provide a seamless experience that ultimately results in captivating and authentic profile photos that resonate with each individual's journey.
How Do I Make My Dating Profile Stand Out?
The most important part of a dating profile is the photo section. A picture speaks a thousand words and this is especially true for a dating profile. A user may be looking through hundreds of dating profiles over a short period of time and the attention span will be very low.

Let's be realistic that the majority of people care about the looks of their partners. Fortunately, most of them wouldn't be expecting their future partners to look as charming as a celebrity, but rather, someone reasonably comfortable to their eyes at the minimal. Therefore, having good pictures is important.

For dating profile photographs, the quality means both presentation and level of impact. That means the photographs must not only look good but also be interesting enough to catch your viewers' attention - it requires more than just photography skill - coming out with good ideas. Apart from showcasing flattering photographs of yourself, you need to let your admirers know you better and you need to attract the right people who truly appreciate you so as to not waste your effort.

In this IT era where most people own a phone camera, there's no excuse not to include at least one self-picture on a dating profile. We are no longer looking for a pen pal. No matter how good or bad one may look, he/she has to reveal the true self. It's also a form of respect for others.

One of my clients went to a professional dating coach and the first and most important advice he received was to get some professional photographs taken for his online dating profile. He then approached me.
Why Do People Hire a Dating Profile Photographer?
No matter how good you look in your appearance, you will need your pictures to be taken. There are various reasons why you should hire a dating profile photographer instead of doing selfies or asking a friend for help.
Selfie is tedious and unflattering
Taking your own photographs is tedious and may not look flattering. In the worst case that you've to do a selfie, your phone camera may make your face look fatter and less appealing.
Selfie gives a bad impression
Selfie gives viewers the impression that you're a loner who has no friend to help you to take a photograph. After all, popularity is an attraction factor and most people are naturally drawn to people who are more popular.
Avoid troubling your friend
If you were to seek your friend's help to take pictures for you, you will be troubling him/ her. Instead, a professional dating profile photographer is hired by you to do the job and it won't make you feel bad.
Avoid being judged by your friend
Furthermore, you may feel awkward admitting to the use of the photographs. Your friend may judge you, openly or secretly, unlike a professional dating profile photographer who truly understands the need for using good quality photographs for your dating profile.
Better photo quality for better impression
Using better-quality photographs does give your viewers a better impression of you. Unless your friend is a good photographer or he/ she happens to snap a lucky shot, you're not going to get very good quality photographs. Get the correct person (dating profile photographer) to do the job.
Speed up your experience
Make yourself stand out from the huge number of competitors. Hiring a professional dating profile photographer would help to speed up and increase the chance of you getting a suitable match.
A gift for yourself
Some of my clients have never done a photoshoot in their lives. They take their dating profile photoshoots as good opportunities to experience doing a photoshoot.
How Some Other Photographers Do Dating Profile Photography
Fashion shoots
I've seen the work of some dating profile photographers from overseas. One of the styles is simply to take some fashion photographs of their clients looking good - many professional photographers can do this and I do receive requests for such kind of photography services for their dating profile pictures as well.
Mass production
Another dating profile photography style is a mass production where a few settings/ backdrops/ backgrounds are created to be reused by all clients.

For example, the photography company would rent an expensive car for a few hours and the clients would take turns to be photographed with the car to give a fake illusion that the clients own the car. The cost of the car rental is included in the package, which is shared among the clients. Of course, the package will include other set-ups as well.

This is doable in countries with a huge population and unlikely to work in Singapore due to the low demand.

On the other hand, I strongly prefer creating customised photographs for individuals that are more related to their lifestyles and not mass production of extremely deceiving themes.
The 5000-Dollar Love-Seeking Story
A good friend of mine has been seeking a life partner. He has a stable civil servant job and he also owns a car. He is decent-looking and has a righteous character.

One day, he shared a story with me and my partner that traumatised us. He sought help from a matchmaking agency that he paid around $3000 to get meetup opportunities with five potential dates. He ended up paying an extra $2000 for opportunities through another dating agency but none turned out well.

What went wrong with the matchmaking sessions was that none of the potential dates actually met his stated criteria, which I would consider very minimalistic and realistic. His main requirement was that the potential date had to be sporty. Not only did the dates' appearance differ far from the sporty image, but they were also upfront that they weren't into fitness at all.

Basically, he has received nothing from the approximately 5,000 bucks experience and all the high-class meals he paid for. My partner suggests that if he has spent a small portion of that sum of money on building his online dating profiles, he would, at least, have received something. Over time, his online dating profiles would have garnered interest from some potential matches.

I'm not indicating that matchmaking agencies cannot do a good job; in fact, I think a decent matchmaking agency can help a lot, given that the members are generally serious about finding their life partners; it would increase the chances of every member. However, I personally prefer online dating platforms where every user can reach out to more potential soulmates and there is transparency.

This story inspires me to bring forward my dream of helping people to find their life partners, by rebranding their online dating profiles.
Online Dating Profile Examples
The best dating profile pictures may not suit everyone. What I'm looking at is customising dating photo ideas that fit you best. The followings are some of the ideas that I would be looking into when customising your dating profile photographs.

Please note that we may need a heart-to-heart conversation and discussion before I can propose the photoshoot for you. You're also welcome to give your suggestion.
General Dating Profile Picture Ideas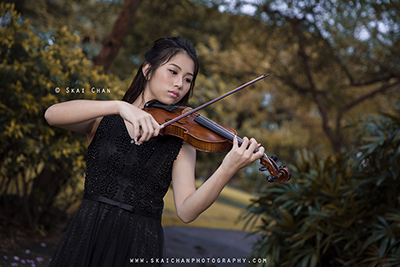 ▲ Show off your hobby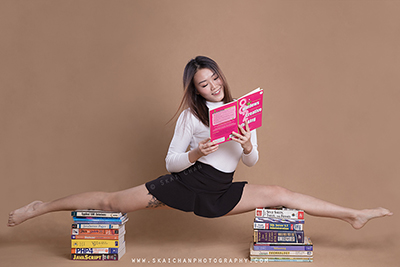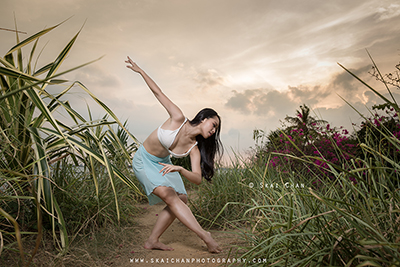 ▲ Show off your talent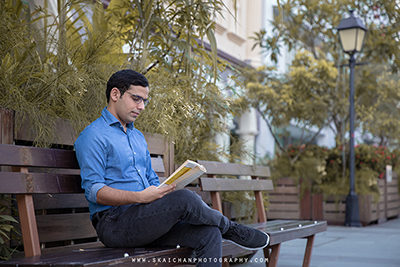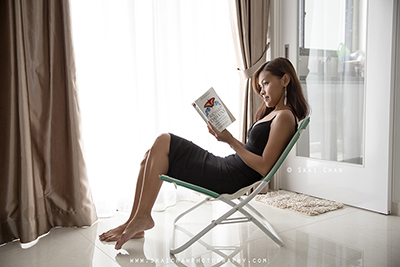 ▲ Share your lifestyle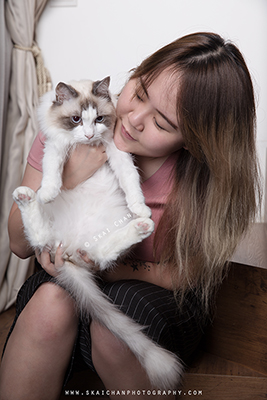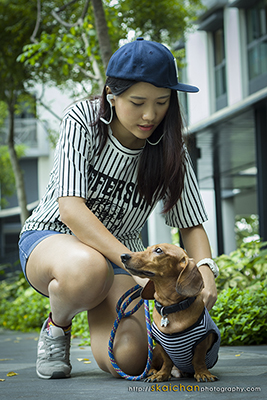 ▲ Show off your big heart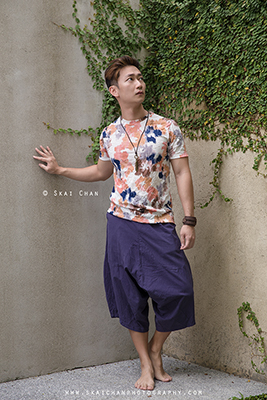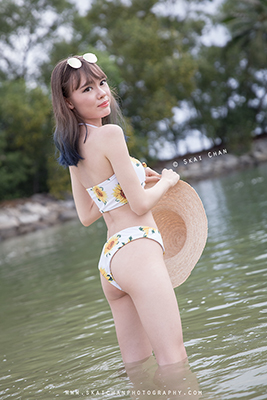 ▲ Be a little cool or sexy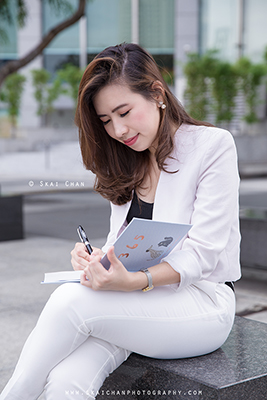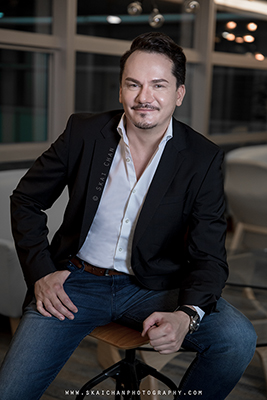 ▲ You can look professional


You may like to look at more examples of bespoke photography that I have done.
Dating Profile Sample for Guys - 1

A decisive man wins the hearts of the females.

Many women desire a man who can cook.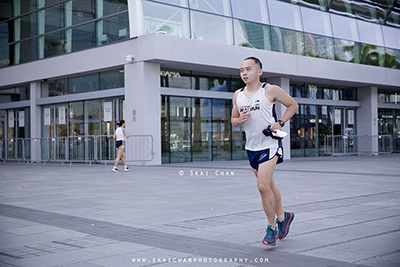 Endurance and persistence are attributes that women value.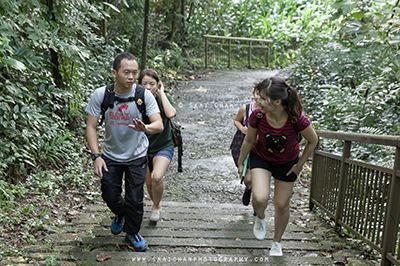 A woman can depend on a man with leadership skills to navigate through life's difficulties.
I am..
An outdoor person who keeps a healthy lifestyle because I wish to provide lifelong security and happiness for my future partner.

I'm accommodating and can even spend time in the kitchen with you to learn to bake new food.

My job requires me to learn a martial art; a free and dedicated bodyguard for you.

I can assure you that I'll treat you better than my beloved car if you're adventurous enough to explore life with me.

I like..
Keeping myself fit and occupying my free time doing volunteer work.

I'm a lover of the diecast model car collection and you should see them for yourself.

I appreciate my date..
To be herself and enjoys every moment with me, including laughing over the silly jokes that I might sometimes make, or perhaps, not make.

Sharing the same interest as me would be a big bonus. Of course, you should meet me over coffee to discover more of our common interests that might surprise you.
Dating Profile Sample for Guys - 2

Music charms the way to a girl's heart.

Knowledge is sexy, so is the enthusiasm to learn, such as picking up a new language.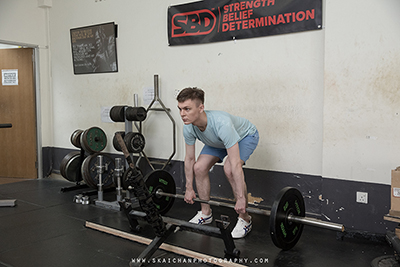 An active lifestyle promotes positive thinking and attracts like-minded females who value health.

A man who's comfortable in his own skin radiates confidence.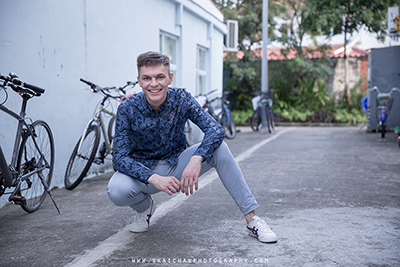 A playful guy is so much fun to be with.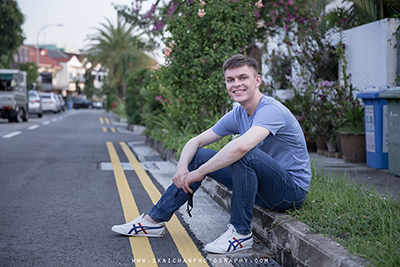 Your luxury neighbourhood as a backdrop symbolises financial independence.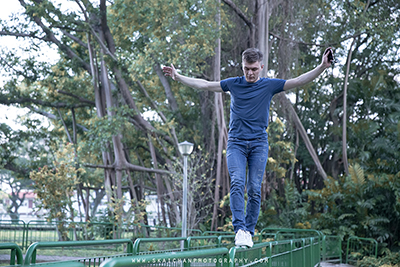 A man who balances well is able to focus on his priorities.
Dating Profile Sample for Guys - 3

Whenever a challenge arrives, keep cool and keep smiling, because you can overcome it.

Fun and adventurous hobbies draw interest from others.

Knowledge is wealth; so is the drive to be aware of things.

Music charms; smile charm hearts too.

It requires patience and love to take care of little things.
Dating Profile Sample for Guys - 4

A unique and tasteful appreciation for music draws curiosity.

Music & zen; love and peace.

Different ways to express oneself signal more room for communication.

A calm mind and an eagerness for learning show good progress.

A well-dressed man is charming.

Fun-loving guys never make girls bore.

Bikers are known to be cool and adventurous.
Dating Profile Sample for Ladies - 1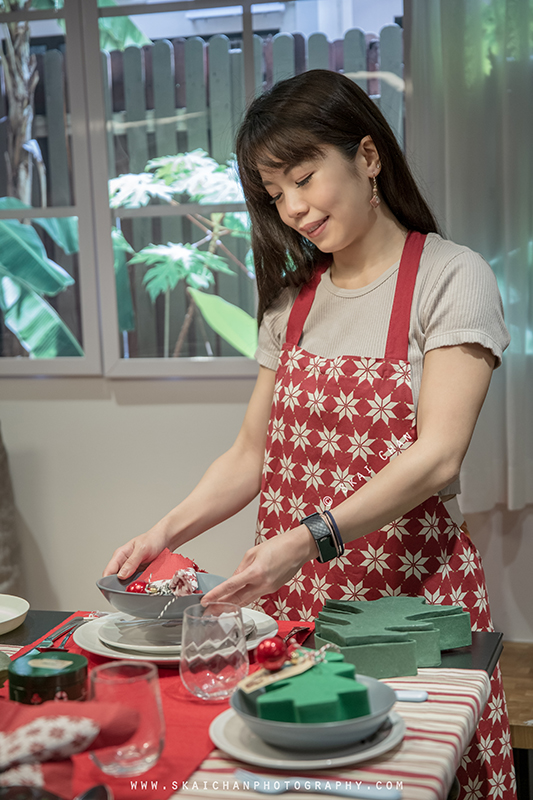 The key to a man's heart is in his stomach

Music shows manners while a fun-going personality is a charm.

Yoga is a healthy lifestyle; gracious moves attract guys.
Dating APP & Website Reviews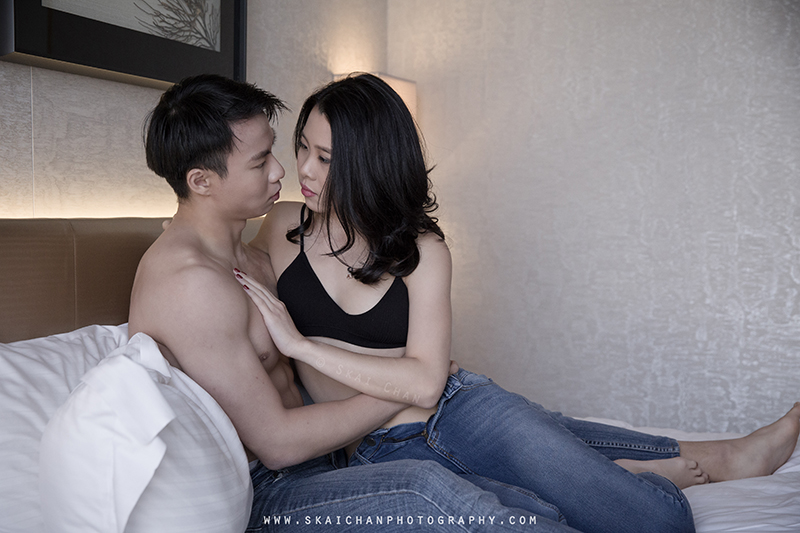 They ain't only for looking for dates.

A weird fact: my primary use of online dating websites and apps wasn't for finding a date but rather, was for making friends. I was simply too busy with my work and my obsession with photography required me to source for potential models to create unique photoshoot concepts. Nevertheless, I found some models and good friends via dating platforms.

I met an ex-girlfriend via OkCupid. The relationship lasted over a year, which ended due to the difference in our life priorities. Apart from that, we were very connected in every other way. Therefore, I strongly believe in the use of dating apps to find true soulmates.
OkCupid (OKC)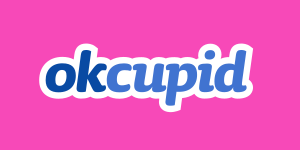 OkCupid was one of the first dating websites I embarked on. It was my preferred website for many reasons.

The two best things I like about OkCupid was the questionnaires and the "unlimited" character input.

The questionnaires, including very sensitive questions (optional), allow users to understand each other very well. It also has a powerful and useful "point system" to help members to check their capability rating.

The unlimited words allow users to introduce themselves beyond "256 characters" so that the users can be very detailed. Users who are serious about getting a date would tend to put more effort into their dating profiles and thus OkCupid is attracting such people.

OkCupid also has options for users to indicate if they're looking for friends, short-term relationships, long-term relationships and hook up. It's pretty clear.

OkCupid allows users to send others a message apart from just swiping right. The recipient will get to see the message while deciding whether to swipe right or not. This greatly increases the chance of the members who make effort.

However, OkCupid has started limiting the number of "likes / swiping right" within a period of time.

Business model: You can pay to get onto their A-list (membership), which allows more search option to filter their users, see a full list of users who have already liked you, check if your sent messages have been read... etc.
Tinder
Tinder is one of the most popular choices for people who are looking for a date or even flings.

I personally feel it's very picture-driven as there's character limitation on the profile, which makes it unique in a way. Let's be realistic that most people care about looks. Basically, every user has tried to win over the viewers (who bother to read) over a short introduction.

The best thing about Tinder is its somehow huge user base. You can have more selections of profiles, although you are limited to around 50 rightward swipes/likes per 12 hours.

The thing I hate most about Tinder is its "passport" system that allows foreigners to virtually move to your country. Unless you're finding a pen pal, the unsuitable matches would drain your energy and waste your likes. The popularity of the APP attracts a lot of scammers and bot-created fake accounts.

The feedback I've gathered regarding Tinder is that there are far too many people who are looking for hook-up, ONS, FWB, fling and DTF.

Tinder has its web platform as well but I encountered bugs when I last used it and thus I was using its Android APP in the past.

Business model: Tinder allows you to pay in order to get premium services. It allows unlimited likes for a period of time. It also allows you to undo your decision if you accidentally swipe left on a potential date's profile. Other than these, you will get extra daily super likes to let your potential date know instantly that you're into him/her. If you were to pay for a longer membership period, the rate is cheaper.
Coffee Meet Bagel (CMB)
Coffee Meet Bagel is more similar to Tinder but its system of showing only a small limited number of profiles every day makes it very unique. The system tends to attract people who are more serious about finding a partner to use it.

A user will be presented with a list of 20-plus profiles daily to accept or reject. The user can even choose to accept or reject all profiles.

The limitation of choices may force its users to be more careful in making their decisions. Since there are only "a few profiles" to vet through every day, it's less tedious and would encourage more users to log in daily, unlike Tinder, which users may decide to take a break at times.

Business model: Coffee Meet Bagel allows users to buy "beans" in order to "swipe" on more users on an additional browse list. Of course, the list of users who are presented to you is probably the most popular users (I'm a programmer) who are usually better looking.
Facebook Dating
Facebook Dating is one of the latest players. Its advantage is that Facebook has an insane number of users and thus the potential of Facebook Dating can be of a big threat to other more established APPs.

However, since it's late into the game and it's already striving into different markets (for example, Facebook Gaming), its reach to its existing users may be diluted.

I did try Facebook Dating for a few months when it first started but the excitement of having a new strong competitor to force the industry players to improve soon vanished.

Perhaps, in a small market like Singapore, it's more difficult to kick start. In my limited experience with Facebook Dating, the female profiles I saw were mainly work permit holders (foreigners). I personally feel there will be a huge cultural difference.
FAQs
General Dating Profile Questions
What if someone found out that I have hired a professional dating profile photographer?
First off, I want to say this loud and clear: there is absolutely no shame in seeking help, especially when it comes to something as important as your dating profile. We all have our unique strengths, and sometimes, a little extra support can go a long way in making a significant difference.

Think about it this way – you wouldn't hesitate to ask a friend for fashion advice, right? Well, hiring a professional dating profile photographer is pretty much the same thing, just with a bit more expertise thrown in. It's all about giving yourself the best chance to shine and make meaningful connections in the world of online dating.

So, let's throw any worries about shame out the window. You're taking a proactive step towards presenting your authentic self to potential matches. It shows that you're invested in finding someone who appreciates you for who you are – and that's a pretty awesome thing.

Remember, it's not about showing off or pretending to be someone you're not. It's about letting your true self shine through in the best light possible. If you're ready to make that happen, I'm here to support you every step of the way. Let's work together to create photos that capture your essence and help you stand out in the best possible way. No shame, just confidence and empowerment!
Should I hire a photographer for my dating profile?
Yes, you should definitely hire a dating profile photographer if you are serious in getting more matches. You don't have to hire me - although I sincerely hope I'm able to help you - but do get yourself some professional pictures.
Are professional dating photos worth it?
Yes, they do help to increase the chance of you getting matches. Just imagine you are scrolling through other dating profiles to select your matches, good photographs would certainly draw your attention more. This applies to other users who are scrolling through tens or hundreds of profiles daily.
I'm a female. Can I hire a professional dating profile photographer as well?
Yes. Females have the right to showcase their charm and allow others to understand them better.
I have many matches on the dating APP. Why would I need professional dating profile branding services?
Congrats! It's either you have an impressive look or your profile is very interesting.

However, have you wondered about the quality of the matches that you are getting?

While you have great choices of dates in the dating app, your top-quality potential matches have many choices too. They will likely go through tens or hundreds of profiles everyday and fatigue would eventually rob patience off them, and they may miss your profile.

In short, your existing dating profile may be attracting the admiration of many potential dates but is it good enough to attract potential dates of "higher quality"? Or, let's ask if you think there's a chance for your dating profile to capture the likes of even more potential ideal dates.

While you are good, you can be better and I can help you to become better.
I'm an elderly. Can I hire a professional dating profile photographer as well?
Yes. The most senior person I have fortunately worked with is a gentleman in his 60s.
Do I need to be good-looking to do a dating profile photoshoot?
No, everyone, regardless of looks, deserves the right to do a dating profile photoshoot. If you think you aren't as attractive as others, the more you should take up a professional dating profile photography services to help to present yourself better.

Of course, do be realistic about the results of the photoshoot - I can help you to create more flattering, eye-catching and meaningful photographs but I can't make you look like David Beckham or Marilyn Monroe. However, the quality of your dating profile will definitely be improved.
I'm just looking for a short-term relationship and not a soulmate. Can I also hire a photographer for my dating profile?
Yes. I have had the opportunity to talk to many friends and clients about their goals in using dating apps. I don't think it's good to judge people based on their personal preferences due to their unique circumstances.
Is hiring a professional hair and makeup artist (HMUA) necessary for a dating profile photoshoot, including for guys?
An HMUA would highlight the good features, improve vitally and conceal flaws on the face to an extent. Areas of concealing may include scars, dark eyes rings and uneven skin. The amount of transformation, of course, would depend on the existing conditions of the model. Overall, hiring a professional HMUA helps to improve the quality of the photographs.

Although the overall makeup for a female and male may not be exactly the same, the basic goals are the same. Thus, guys are encouraged to hire an HMUA as well.
How many photographs do I need for my dating profile?
Between five to nine good photographs with different themes/outfits is a good number to present yourself since all dating APPs and websites limit you to a certain number of photographs. Of course, the more themes/outfits you need, the higher the photography price you will have to pay since more time and effort will be required from the photographer. The photographs should include at least a close-up and a full body shot, which can showcase your look and build.
Do I need skin-retouching (add-on services) for my pictures?
There's no right or wrong answer. However, I would advise people, especially guys, not to use it, not because I don't want to earn more bucks from them, but because it's costly (much more time is needed) and I prefer keeping dating profile pictures totally natural. It's not good to hide imperfections from dates and end up disappointing them during the first meet-up.

On my part, I would try to find the most flattering natural light at the venue to make the skin look better on the pictures. Of course, that would require your full cooperation and understanding, which may require hard work to walk around the venue to find the best spot with the best lighting possible.
Which is the best place to take dating profile pictures?
There's no best place! There are many places in Singapore that we can consider. However, I would need to find out more from you before I can make any recommendations. On the other hand, you should feel free to share some of your ideal places with me.
Do we need many locations for the photoshoot?
Not really. The fewer locations, the better it is - in terms of time and energy saving - because travelling is a terror.

The focus has to be on you and thus we don't need to emphasize the background for most of the themes. Therefore, if we were to shoot multiple themes within the same area, I will try to make the backgrounds look different and not easily be identified.
Many articles claim that it's not good to be too flashy. However, can I show off my body in one of the photographs?
It depends on your goal. Share more with me and I will give you suggestion(s) on something that can show off your body in a less try-hard way, which can be accepted generally.
About the Dating Profile Packages
I'm interested in your dating profile rebranding services, what should I do next?
(1) Do look through my rates to have a rough understanding of what you will be paying for so that you won't get a price shock and waste both our time. (2) Next, contact me so that I can understand your requirements. (3) If you're okay with the final quotation, place a booking fee to confirm my services. (4) We will then discuss about the photoshoot, which may take quite some time - be patient and open! (5) We will arrange to do the actual photoshoot and the remaining fee will be paid at the end of the photoshoot. (6) I will send you a link to download the photographs once they are ready.
Is there a student discount?
No. If my effort, time, equipment and talent aren't being properly paid, I won't be able to continue to provide the services.
Why are there so many photographs in each of your packages?
Whenever possible (if the photographs are really good), I'll try to give you extra photographs (more than one) for each theme/outfit for you to select and also, use them at other places, such as your social media accounts. Do take note that for your dating profile, it's best that you don't use more than one picture in the same outfit/ theme/ styling.
Can I include a formal/ corporate headshot picture in the package?
It depends on the purpose.

If you require a formal picture for your LinkedIn profile or passport/ IC, do consider taking up a professional corporate photoshoot instead. You don't have to hire me for your corporate profile photoshoot but please at least do it more professionally, because it greatly affects your image. The dating profile packages include only the use of natural light, which isn't ideal for a corporate photoshoot that requires high-end photography to produce more stunning and professional-looking photographs.

Besides, do take note that if the main purpose of the photoshoot is for your dating profile, I will prioritise the shoot for your dating profile. This means that the lighting, angle, background, props, styling and poses may not be the most optimal for other usages.

I personally think it's not very good to look too formal in your dating pictures. Of course, it depends on your target audience.
Can I propose the themes to do?
Sure. As you probably know yourself better, it's good that you can come out with ideas as well and we will discuss if these ideas are doable.
Do I have to purchase new clothes if I have a limited wardrobe?
I usually advise people to use what they own. Of course, if you have super limited clothes, then it's good if you can purchase more for your daily use. As a dating profile photographer, if I think your outfits are bad, I will give you my honest opinions. If they are really very bad, it will be good to buy new ones. It's up to you whether you want or not, and I can only provide you with advice - I can't force you to spend extra money. Eventually, whatever clothes you want to buy, they must be something that you like and that you will wear it.

For example, if I want to take dating profile pictures for myself and I don't own any formal working clothes (I'm a photographer!), I won't want to buy any just for the sake of using it ONE time. However, if it happens that all my sports outfits don't look nice, I will buy a new set for my dating profile pictures because I know I will be using it for my workout and thus putting it to good use. Anyway, I will TRY to use whatever clothes I have, because my future dates will be seeing me wearing them in near future. So, whatever I have are likely clothes that I feel comfortable wearing.

So far, most of my clients don't have to purchase new outfits. Even simple t-shirts can be presentable enough.
Do the clothes have to be neatly ironed with no creases?
If you want to wear a formal shirt, of course, it needs to be neat; otherwise, if the clothes are casual ones, just make sure they aren't too crumbled. Anyway, the photographs are supposed to be natural and they aren't supposed to be perfect.

If you have the time, you can iron the casual ones too. However, from my experience, most of the guys don't do it, except for their formal clothes.
Why is only the use of natural light included in the packages?
Firstly, I want your dating profile pictures to (1) look like they are taken by relatives or friends, and not a professional photographer. Secondly, doing high-end photography requires (2) too much time and it (3) lacks mobility; remember that we likely need to cover a few looks and locations/ spots. (4) Next, I want the focus to be on you and not the scenery; I need not use my professional lighting to help to show details of the sky or background to impress (but distract) viewers. (5) Lastly, it's more affordable to use natural light compared to professional lighting (high-end photography).

I may bring a speedlite (without any light modifier or light stand) along for certain planned indoor themes, to be mounted on top of the camera only.
Will the professional dating profile pictures look different from my true self?
No, I don't want your date to think "my tinder date looks nothing like picture". My aim is to make you look better by presenting you in the best angles possible and depending on your budget, with the aid of a hair and makeup artist.

Therefore, the packages don't include the use of professional light or advanced editing (skin retouching).
Will the dating profile pictures help me build a successful dating profile?
Having good and suitable pictures can increase your chance of success but it doesn't guarantee it.
Will my pictures look like being taken by a professional photographer?
When we work together, I take extra care to create photos that look natural and genuine, so there's no need to worry about anyone suspecting that you've hired a professional dating profile photographer.

I've got some tricks up my sleeve to capture those candid moments that make your photos feel like they were taken by a friend – no flashing lights or elaborate setups here. The goal is to help you feel confident and at ease throughout the process.
Is there any success story that you can share?
My role is to take photographs to improve the dating profiles of people who have sought my help and by no mean the photographs can guarantee any success. None of them is required to update me on their progress, especially since some are simply looking for a short-term dating.
What will I get from the dating profile vetting and guidance services?
I will go through one of your dating profiles on CMB, Tinder, OkCupid or Facebook Dating, and let you know what can be improved - the writing and existing pictures.
Please also check out the main FAQ for hiring a photographer.
Do you have very few matches on dating apps and websites like Tinder, OkCupid or Coffee Meets Bagel (CMB)? Do you wish to improve the number of your matches? If you wish to increase your chance of getting a partner, contact me.
Your Goals: What Do You Want to Achieve from Your Dating Profile Photoshoot?
Hey there, friend! I know that stepping into the world of online dating can be both exciting and a tad overwhelming. You're looking for that special someone who sees the real you and sparks a connection that's more than just skin-deep. Well, let's talk about how your dating profile photoshoot can make a real difference in achieving your dating goals.
Get More Matches
First off, let's talk about getting more matches. We all know that a picture is worth a thousand words, and in the world of dating apps, it can also be worth a thousand matches. Your goal is clear: you want those swipes to turn into meaningful conversations. Interesting and well-crafted photographs can not only make you stand out but also pique the curiosity of potential matches. But here's the kicker – you don't want to put up just any old photo. You need someone with experience to guide you and spot those potential pitfalls.

Speaking of competition, let's address the fact that your fellow singles are upping their photo game too. You don't want to be left trailing behind, right? That's where the magic of professional guidance comes in. Now, let's move on to the next exciting chapter.
Meet Up with Your Matches
Picture this: you've matched with someone intriguing, and it's time to take things from the digital realm to the real world. This is where your interesting and meaningful dating profile pictures come into play. Each snapshot can become a conversation starter, helping you connect with potential dates on a deeper level. And let's be real, who doesn't appreciate a good icebreaker?
Reduce Wastage of Time
But here's the big win – by investing in professionally planned and taken photos, you're not just scoring dates; you're also saving precious time. We all know how it goes – meeting up with people who might not be the right fit can be draining and time-consuming. You deserve more than that. With the right photos, you can help potential dates get a glimpse of the real you even before the first meet-up. This way, you're filtering out mismatches and focusing on the connections that truly matter.
Raise Your Confidence
And let's not forget about confidence. When you feel good about yourself, it radiates. Quality photos that capture your essence can boost your self-esteem and make that confident energy shine through. And who better to help you in this journey than someone experienced who can provide valuable feedback and tips?
So, there you have it – your dating profile photoshoot isn't just about getting great photos; it's about achieving your goals, whether that's scoring more matches, finding meaningful connections, or boosting your confidence. If you're ready to embark on this exciting journey, feel free to reach out. Let's work together to make your dating profile something truly special, tailored to your unique personality and aspirations.
You may be interested in:
- Casual portrait photoshoot photographer in Singapore
- Birthday photoshoot photographer in Singapore
- Special photoshoots you can hire a professional photographer to do
- Makeover photoshoot photographer in Singapore
- Bespoke (customised & personalised) portrait photographer in Singapore