Professional Dating Profile Rebranding Photographer in Singapore
Quick Navigation:
---
#1 Rates and packages
Package 1
$350
Up to 90 minutes of natural light photography
up to 3 outfits & 2 locations
Deliveries: 9-12 photos with basic enhancement
Package 2
$550
Up to 3 hours of natural light photography
Up to 5 themes/ outfits
Deliveries: 15-20 photos with basic enhancement
Package 3
$690
Up to 5 hours of natural light photography
Up to 7 themes/ outfits
Deliveries: 27-36 photos with basic enhancement
Notes
All booked duration includes of setting up of equipment, changing of outfits and travelling.
Please read Checklist, FAQ & Service Agreement before making enquiries.
Optional
#2 The importance of good dating profile pictures
Dating APPs and websites are very useful and common platforms to find dates and make friends.

Due to the huge amount of users, everyone is simply one of the many choices of others and thus it can be very difficult to attract others' attention. To increase the chance of getting a match, extra effort must be made to fill up his/her dating profile in order to impress the target audience.

The most important part of a dating profile is the photograph section. A user may be looking through hundreds of dating profiles over a short period of time and the attention span will be very low.

Let's be realistic that the majority of the people care about the looks of their partners. However, most of them wouldn't be expecting their future partners to look as gorgeous as a celebrity, but rather, someone reasonably comfortable to their eyes.

In this IT era where most people own a phone camera, there's no excuse not to include at least one self picture on a dating profile. We are no longer looking for pen pal. No matter how good or bad one may look like, he/she has to reveal the true self. It's also a form of respect for others.

A picture speaks a thousand words and this is especially true for a dating profile.
#3 Why should you hire a professional photographer for your dating profile?
Make yourself stand out from the huge number of competitors by seeking the assistance of a professional dating profile photographer. You will get customized and professionally taken photographs specially designed for you.

Customized photographs can help to reveal and highlight the positive aspects of yourself. The professionally taken photographs would be eye-catching and also give a good vibe. Overall, these would make your dating profile valuable and appealing to your potential dates. Your target audience would also feel the sincerity in you.

Sometimes, it's not just about sharing the correct photographs on your dating profile; you have to also avoid posting the wrong photographs. A professional dating profile photographer can help you with it.

In conclusion, hiring a professional dating profile photographer would help to speed up and increase the chance of you getting a suitable match.
#4 Hire a dating profile photographer to get...
Personalized photo ideas for your dating profile
Skai has been customizing special photoshoot ideas throughout his photography journey because he believes in creating unique work.
Professionally taken photographs for your dating profile
You will receive very professionally taken photographs that look natural. Skai's proficiency in creating great photographs that focus on the model is the most suitable photography to showcase you to the community. You can look beautiful, stylish, charismatic or even mysterious; the professional photography equipment and technique would do the trick.
Inputs from both genders throughout
You'll have the luxury of getting opinions from both male and female, which would further polish your dating profile. Skai's assistant/ consultant is his partner and she's very supportive in his passion. Throughout the planning and post-production phases, he would get advices from her, including culling of the pictures to seek the best and most suitable ones.
Advice on your dating profile (optional)
Skai has great interest in making friends through dating APPs/websites, which he has been researching on; this experience would help to determine what are necessary to create a better dating profile for you.
#5 Dating profile picture ideas
The best dating profile pictures may not suit everyone. What I'm looking at is to customize dating photo ideas that fit you best. The followings are some of the ideas that I would be looking into when customising your dating profile photographs.

Please note that we may need a heart to heart conversation and discussion before I can propose the photoshoot for you. You're also welcome to give your suggestion.

▲ Show off your hobby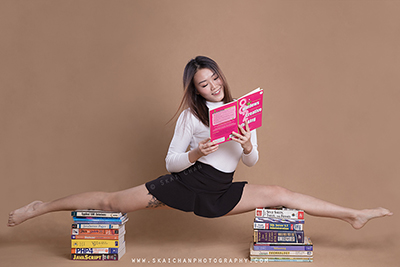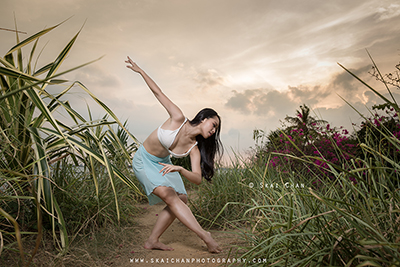 ▲ Show off your talent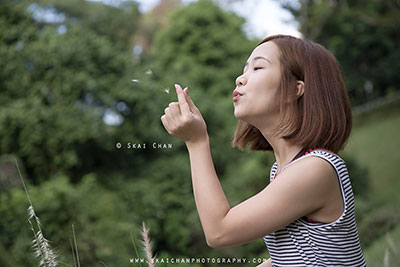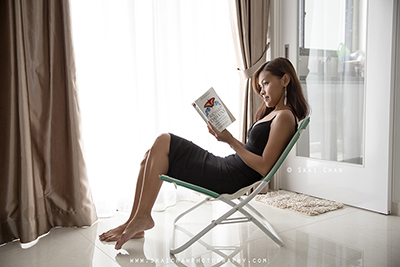 ▲ Share your lifestyle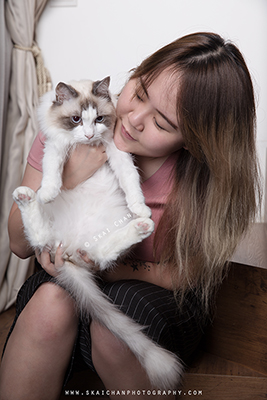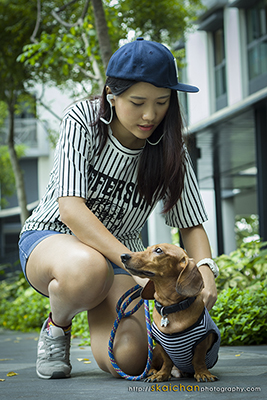 ▲ Show off your big heart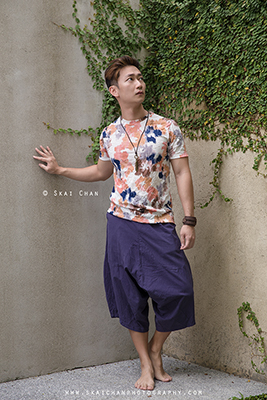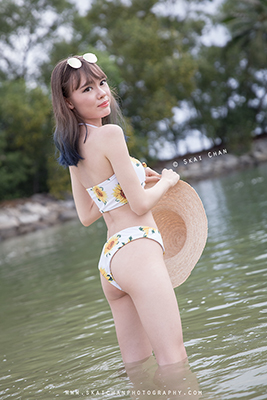 ▲ Be a little cool or sexy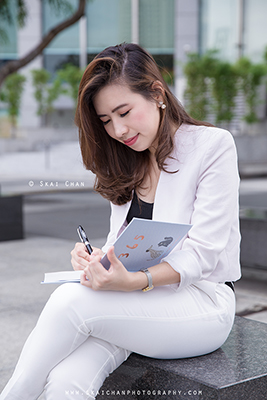 ▲ You can look professional


You may like to look at more examples of customized photography that I have done.
#6 Online dating profile examples
Dating Profile 1

A decisive man wins the hearts of the females.

Many women desire a man who can cook.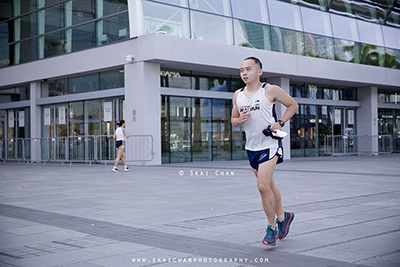 Endurance and persistence are attributes that women value.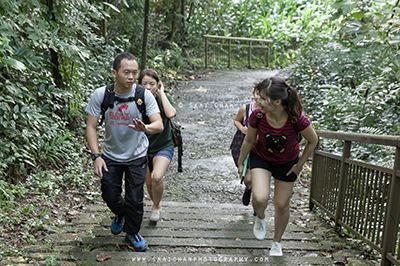 A woman can depend on a man with leadership skills to navigate through life difficulties.
I am..
An outdoor person who keeps a healthy lifestyle because I wish to provide a lifelong security and happiness for my future partner.

I'm accommodating and can even spend time in the kitchen with you to learn to bake new food.

My job requires me to learn martial art; a free and dedicated bodyguard for you.

I can assure you that I'll treat you better than my beloved car if you're adventurous enough to explore life with me.

I like..
Keeping myself fit and occupying my free time doing volunteering work.

I'm a lover of diecast model car collection and you should see them for yourself.

I appreciate my date..
To be herself and enjoys every moment with me, including laughing over my silly jokes that I might sometimes make, or perhaps, not make.

Sharing the same interest as me would be a big bonus. Of course, you should meet me over coffee to discover more of our common interests that might surprise you.
Dating Profile 2

Music charms the way to a girl's heart.

Knowledge is sexy, so is the enthusiasm to learn, such as picking up a new language.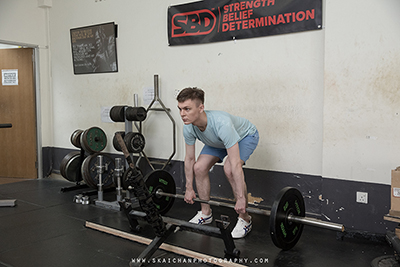 An active lifestyle promotes positive thinking and attracts like-minded females who value health.

A man who's comfortable in his own skin radiates confidence.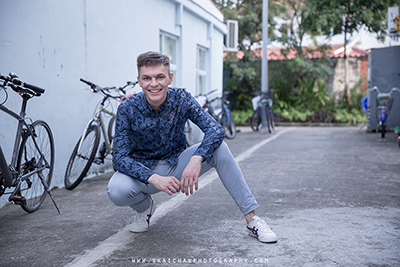 A playful guy is so much fun to be with.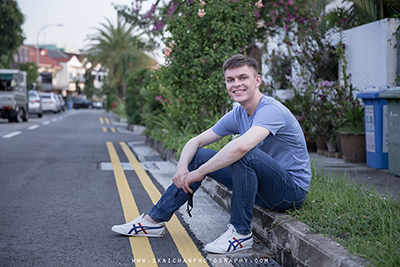 Your luxury neighbourhood as a backdrop symbolises financial independence.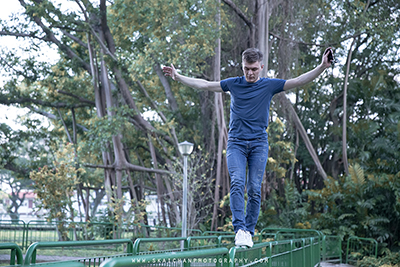 A man who balances well is able to focus on his priorities.
#7 About the dating profile photographer
I. Why do I do dating profile rebranding?
Love helping people
Giving is receiving. If I were born with a silver spoon, I would be doing fulltime volunteering work. Some friends may call me nosey but I do love doing matchmaking. It's great to help people find happiness.
Experienced the frustration
I had experienced problems with presenting myself through photographs when I was using online dating websites and APPs. Although photographs could impress my potential dates and allow them to understand me more, I didn't want to trouble my friends to help me with photo taking.
Single no more
Being single most of my life and after been through a few relationships, I've finally met my soulmate. This inspires me to dedicate my life to help others.
More meaningful photography
I've been helping people to increase their confidence by making them look good in photographs and documenting down memorable events. Helping others to create their best dating profile photographs brings the purpose of photography to greater heights.
Show case my photography skill
Photography has always been my passion since young. No matter how skillful a photographer is, it is useless when people don't get to see his work; just like a great product that isn't known. Through rebranding dating profiles, I hope that my photography can reach out to more people.
II. How would my experiences help to rebrand dating profiles
Photography skill and creativity
My years of focus in photography is about beautifying people with the most flattering lighting possible and customising unique and interesting concepts that stand out from the rest. You will receive pictures that are flattering, eye-catching and natural.
I've done large varieties of photography genres
Unlike some very established professional photographers who have been focusing on a certain genre, such as headshot, wedding, boudoir or corporate photography, I've been trying hard to maintain my passion in photography by doing different interesting genres and themes. Therefore, I'm ready to make you look sweet, cute, cool, beautiful, edgy, charming and any look you wish to portray on your dating profile.
Easy lifestyle poses for you
I've been working with mainly non professional models and if they can do it, you can do it too. You don't need to pose like a professional model because my photography style is towards lifestyle - something natural and non posey.
Rebranding for modelling portfolio
I've been sharing my photography knowledge with models on good and suitable photographs; including guiding models on their modelling portfolios. A good photograph may not be a suitable photograph for a modelling profile, and the concept applies to a dating profile as well. You will be advised on your dating profile.
Experience in using dating profiles
I was a frequent user of online dating websites and APPs for over 10 years, making countless number of friends. My years of experience and frank exchanges of knowledge with others will be very useful to other users to receive more matches.
You should view my portrait portfolio to have a visualised understanding of how my experiences would help you.
#8 Online dating APPs / websites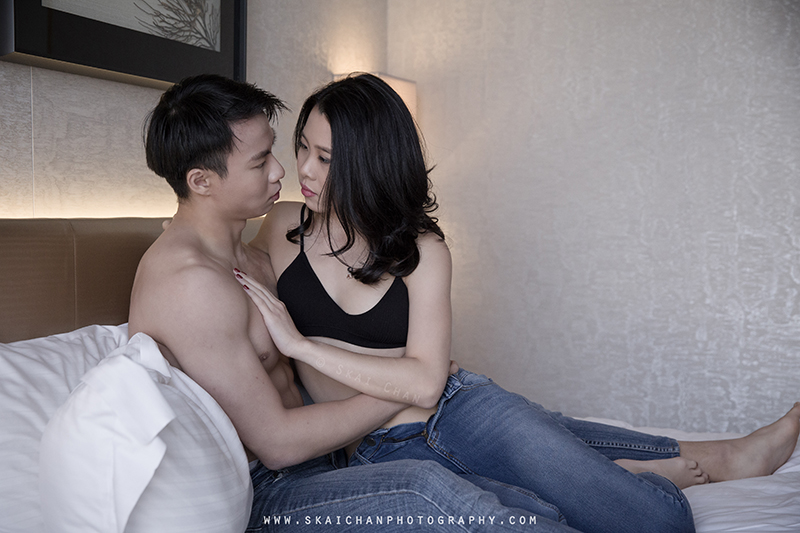 They ain't only for looking for dates.

A weird fact: my primary use of online dating websites and APPs wasn't for finding a date but rather, was for making friends. I was simply too busy with my work and my obsession in photography required me to source for potential models to create unique photoshoot concepts. Nevertheless, I had found some models and good friends via the dating platforms.

I met an ex-girlfriend via OkCupid. The relationship lasted slightly over a year, which ended due to the difference in our life priorities. Apart from that, we were very connected in every other way.
I. OkCupid (OKC)
OkCupid was one of the first dating websites I had embarked on. It was my most preferred website for many reasons.

The two best things I like about OkCupid was the questionnaires and the "unlimited" character input.

The questionnaires, including very sensitive questions (optional), allow users to understand each other very well. It also has a power point system to help members to check their capability rating.

The unlimited words allow users to introduce themselves beyond "256 characters", so that the users can be very detailed. Users who are serious in getting a date would tend to put in more effort in their dating profiles and thus OkCupid is attracting such people.

OkCupid also has the options for users to indicate if they're looking for friends, short-term relationship, long-term relationship and hook up. It's pretty clear.

OkCupid allows users to send others a message apart from just swiping right. The recipient will get to see the message while deciding whether to swipe right or not. This greatly increases the chance of the members who make effort.

However, OkCupid has started limiting the number of "likes / swiping right" within a period of time.

Business model: You can pay to get onto their A-list (membership), which allows more search option to filter their users, see a full list of users who have already liked you, check if your sent messages have been read... etc.
II. Tinder
Tinder is one of the most popular choices for people who are looking for a date or even fling.

I personally feel it's very pictures-driven as there's character-limitation on the profile, which makes it unique in a way. Let's be realistic that most people care about looks. Basically, every user has try to win over the visitors (who bother to read) over a short introduction.

The best thing about Tinder is its somehow huge user-base. You can have more selections of profiles, although you are limited to around 50 rightward-swipes/likes per 12 hours.

The thing I hate most about Tinder is its "passport" system that allows foreigners to virtually locate to your country. Unless you're finding a pen pal, the unsuitable matches would drain your energy and waste your likes. The popularity of the APP attracts a lot of scammers and bot-created fake accounts.

The feedback I've gathered regarding Tinder is that there are far too many people who are looking for hook-up, ONS, FWB, fling, DTF.

Tinder has its web platform as well but I've encountered bugs when I last used it and thus I was using its Android APP in the past.

Business model: Tinder allows you to pay in order to get unlimited likes for a period of time. It also allows you to undo your decision if you accidentally swipe left on a potential date's profile. Other than these, you will get extra daily super likes to let your potential date know instantly that you're into him/her. If you were to pay for a longer membership period, the rate is cheaper.
III. Coffee Meet Bagel (CMB)
Coffee Meet Bagel is more similar to Tinder but its system of showing only a small limited number of profiles everyday makes it very unique. The system tends to attract people who are more serious in finding a partner to use it.

A user will be presented a list of 20 plus profiles daily to accept or reject. The user can even choose to accept or reject all profiles.

The limitation of choices may force its users to be more careful in making their decisions. Since there are only "a few profiles" to vet through everyday, it's less tedious and would encourage more users to log in daily, unlike Tinder, which users may decide to take a break at times.

Business model: Coffee Meet Bagel allows users to buy "beans" in order to "swipe" on more users on an additional browse list. Of course, the list of users who are presented to you are probably the most popular users (I'm a programmer) who are usually better looking.
IV. Facebook Dating
Facebook Dating is one of the latest players. Its advantage is that Facebook has an insane number of users and thus the potential of Facebook Dating can be of a big threat to other more established APPs.

However, since it's late into the game and it's already striving into different markets (example, Facebook Gaming), its reach to its existing users may be diluted.

I did try Facebook Dating for a few months when it first started but the excitement of having a new strong competitor to force the industry players to improve soon vanished.

Perhaps, in a small market like Singapore, it's more difficult to kick start. In my limited experience with Facebook Dating, the female profiles I saw were mainly work permit holders (foreigners). I personally feel there will be a huge culture difference.
#9 The 5000-dollar love-seeking story
A good friend of mine has been seeking for his life partner. He has a stable civil servant job and he also owns a car. He is decent-looking and has a righteous character.

One day, he shared a story with me and my partner that traumatized us. He sought help from a matchmaking agency that he paid around $3000 to get meetup opportunities with five potential dates. He ended up paying an extra $2000 for opportunities through another dating agency but none turned out well.

What went wrong with the matchmaking sessions was that none of the potential dates actually met his stated criteria, which I would consider very minimalistic and realistic. His main requirement was that the potential date had to be sporty. Not only the dates' appearance differed far from the sporty image, they were direct that they weren't into fitness at all.

Basically, he has received nothing from the approximately-5000-bucks experience and all the high-class meals he paid. My partner suggests that if he has spent a small portion of that sum of money on building his online dating profiles, he would, at least, have received something. Over time, his online dating profiles would have garnered interest from some potential matches.

I'm not indicating that matchmaking agencies cannot do a good job; in fact, I think a decent matchmaking agency can help a lot, given that the members are generally serious in finding their life partners; it would increase the chances of every member. However, I personally prefer online dating platforms that every user can reach out to more potential soulmates and there is transparency.

This story inspires me to bring forward my dream of helping people to find their life partners, by rebranding their online dating profiles.
#10 FAQ
Why can't I take my own dating profile photos/ selfies?
Firstly, selfies cannot produce the most flattering photographs. Secondly, using your selfie on your dating profile may portray a negative impression that you are a loner.
Why do I need a professional dating profile photographer?
A professional dating profile photographer not only helps you take photographs that flatters you, it also creates photographs that would allow your potential dates understand you better.
I'm just looking for a short-term relationship and not soulmate. Can I also hire a photographer for my dating profile?
Yes. I've the opportunities to talk to many friends and clients about their goals in using dating APPs. I don't think it's good to judge people based on their personal preferences due to their unique circumstances.
I'm a female. Can I hire a professional dating profile photographer as well?
Yes. Females have the right to showcase their charm and allow others to understand them better.
I look good. So, why should I engage a dating profile photographer?
To further increase your chances of getting matches and also, let your admirers know you better. You need good dating photographs to present your charm on the Internet. Apart from showcasing flattering photographs of yourself, you need to attract the right people who truly appreciate you as to not waste your effort.
Will the professional dating profile pictures look different from my true self?
No, I don't want your date to think "my tinder date looks nothing like picture". My aim is to make you look better by presenting you in your best angles possible, and depending on your budget, with the aid of a hair and makeup artist.
Will the pictures help me build a successful dating profile?
Having good and suitable pictures can increase your chance of success but it doesn't guarantee it.
Do you need a lot of time to set up for the photoshoot?
Towards photoshoot for dating profiles, I'll try to minimise the use of my equipment and keep to natural light. Firstly, I don't want the dating profile pictures to appear too professional (like a commercial shoot). Secondly, I want the focus to be on you and not the scenery; I need not use my professional lighting to help to show details of the sky or background to impress (but distract) viewers. Lastly, we may not have the luxury of time if we were to cover a few looks/outfits, unless you have a high budget.
I'm interested in your dating profile rebranding services, what should I do next?
(1) Do look through my rates to have a rough understanding of what you will be paying for, so that you won't get a price shock and waste both our time. (2) Next, contact me so that I can understand your requirements. (3) If you're okay with the final quotation, place a booking fee to confirm my services. (4) We will then discuss about the photoshoot, which may take quite some time - be patient and open! (5) We will arrange to do the actual photoshoot and the remaining fee will be paid at the end of the photoshoot. (6) I will send you a link to download the photographs once they are ready.
Is there a student discount?
No. If my effort, time, equipment and talent aren't being properly paid, I won't be able to continue to provide the services.
How many photographs do I need for my dating profile?
Between 5-9 good photographs with different themes/outfits is a good number to present yourself since all dating APPs and websites limit you to a certain number of photographs. Of course, the more themes/outfits you need, the higher photography price you will have to pay since more time and effort will be required from the photographer.
Why are there so many photographs in each of your packages?
Whenever possible (if the photographs are really good), I'll try to give you extra photographs (more than one) for each themes/outfits for you to select and also, use them at other places, such as your social media accounts. Do take note that for your dating profile, it's best that you don't use more than one picture in the same outfit/theme/styling.
Do you have very few matches in dating APPs and websites like Tinder, OkCupid or Coffee Meets Bagel (CMB)? Do you wish to improve the number of your matches? If you wish to increase your chance of getting a partner, contact me.
You may be interested in:
- Casual portrait photoshoot photographer in Singapore
- Special photoshoots you can hire a professional photographer to do
- Makeover photoshoot photographer in Singapore
- Customized & personalized photography for you

Page last modified on Mon, 07 June 2021