Hair & Makeup Artist (HMUA) in Singapore
When you organise an event or portrait shoot that you have spent lots of time and money on, you probably want to get a good photographer to capture the moments. Similarly, you should be thinking how to look in your best during the probably once-in-a-lifetime event. This is the reason you need a good hair and makeup artist.
The Importance of Good Makeup and Hairstyling
A good makeup does not only hide your flaws like acnes, it also shapens your features and bring life to your face, such that your face will still look natural. A good makeup artist can make your face look slimmer and eyes look bigger. Colours can change mood and hide your puffy eyes and makeup artists know them well.

Hairstyling makes a big difference not only to present the feel that you want to display, it also helps to shape your face.
Undermining Makeup and Hairstyling
Similar to photography, not everyone knows how to tell the quality of the work. Of course, there is no definite answer, as it is up to individual's preference. I'm not an expert even after doing portrait shoot for years even though I'm definitely more skilful than most people by now. Eventually, the problem is if you do not appreciate the work, you will not be willing to pay for it.

I get to work with freelance models often and some of them do not even know the importance of having good makeup. A couple of them have told me that they prefer doing makeup by themselves as they think they know their faces better. Eventually most young models only know how to put layers and layers of foundation over their faces to cover acnes and pimple scars. Makeup is not only about hiding the flaws.

I also have clients who insist that makeup artists do not make much differences. One client has told me that she can get free makeup done at cosmetic stalls while the result is similar to her previously engaged makeup artist's work.

No hair and makeup artist can produce good work simply by signing up to a makeup course. Everyone makes mistakes and faces new challenges, and it takes lots of practices and real-life experiences to learn. No client has the exact same face and skin colour, and that is why every assignment is different.

It is very insulting to professional hair and makeup artists by saying their quality of work for the couple of hours is nothing impressive.
Bad Makeup
More does not necessary mean good. Covering face with thick layer of foundation is likely going to make the person look fake. It may also make the face "crack" faster. While some girls know how to do very basic makeup, many do not care about their eyebrows. Eventually, the makeup will make the unattended eyebrows look very obvious. Wrong use of colour tones can make puffy eyes look worse. While differences in colour of face and neck make the model look bad too.

I'm not a makeup artist nor a girl, and yet I will never underestimate the power of makeup.
Appreciating the Art
Eventually, it all boils down to money. No matter how rich a person is, there is a high tendancy that she wants to cut cost. The situation is similar to engaging a photographer.

The biggest problem is not everyone knows how to appreciate good work. If you are given a single photograph, you probably will not realise it can be done much better. If you put two photographs taken by different photographers together, you can roughly tell which is a better photograph even though you may not be able to point out the differences. It takes me quite some time to improve my judgement too, even though I'm being guided.

Back to doing makeup and hairstyling, the same problem of lack of appreciation of the art is giving the good HMUAs a hard time. Even for a photographer like me, despite I can judge bad makeup, I'm still having problems differentiating good and excellent jobs. When a person does not see the value of good hair and makeup, the professional has no extra value. However, someone else attending the party or looking at the photos will definitely be able to see and judge.
The Cost behind the Makeup Job
The basic tools of HMUAs do not cost as much as photography equipment but the bits and pieces of small items will cost a bomb together. For examples, items such as lipsticks and eyeshadow have various colours. There are also different types of fake eyelashes and even wigs. Many tools do wear and tear too.

Cheaper products can produce far less pleasing results and thus most professional HMUAs insist in using quality ones that will require higher cost.

Therefore, when you are engaging a HMUA, you are paying for not just her creativeness, skill and time, but also all the expenses of the tools. If you happen to get a cheap grab, the HMUA may be using less expensive (quality) products on your face.
My Choice of HMUA
I have no issue working with different HMUAs as long as they are flexible and can do a good job. However, I still prefer working with just a few HMUAs whom I have already built the rapport and still keeping in touch with. Below are the HMUAs together with the project(s) they have done together with me:
1. Tricia Lee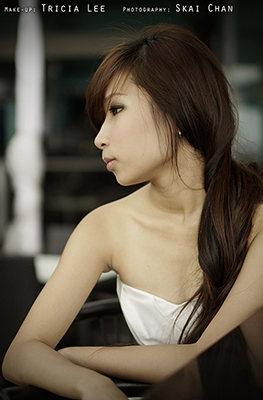 Tricia used to work as a commercial hair and makeup artist before she gave up her full-time job in order to take care of her three children. Her past adventure with all the established photographers had trained her to spot the tiniest details. Due to her pro-activeness and eagerness to learn, she had also picked up many skillsets from the photographers, less how to operate the camera and lighting.

She has the perfect eyes for fashion and styling, and she can easily visualize the final outcome of her work. She is a magician who can turn a little girl into a gorgeous lady and a plain lady into a stunning lady. She loves the process of tranformation of looks. She can direct models well and also pose them elegantly and naturally.

Tricia is more than a HMUA to me. She is a great friend who always goes all the way out to help others without seeking any reward. She guides me in my photography journey well, such that my shooting style is being influenced. She has also been going through my work with me to select the best photos out of the albums.

Unfortunately, Tricia is very much occupied and thus has very limited time in taking up requests.
2. Evelynn Tham
Evelynn is a very soft spoken lady who is crazy into hairstyling and makeup. Her main motive in watching award ceremonies is to look at the celebrities' hairstyles and makeup. She is very eager to pick up more knowledges regarding makeup and hairstyling.

I was able to witness her live transformation of model; seeing the before and after looks was quite amazing.
3. Mandy Yeo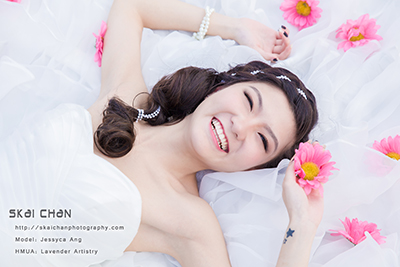 Mandy is an extremely easygoing, generous and self-less lady. Apart from being emotional and sincere, she also injects fun to the shoots, especially when her sister is present. She is eager to improve herself by taking up more makeup courses on top of her vast knowledge and experience. She has a wide collection of accessories and wardrobes that often come handy for any kind of shoot.

Mandy may not have the athletic build, however, her stamina can easily put many guys in shame. She is one of the fittest HMUAs I have worked with. Despite holding onto her own heavy and bulky makeup tools, she has volunteered to carry mine during outdoor shoots - and she does it when I get too carried away with the model(s).

Her working style is quite similar to mine.
4. Yuko Imoto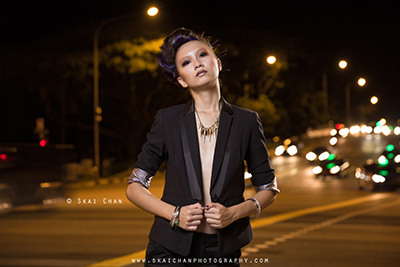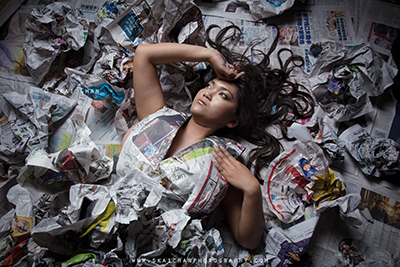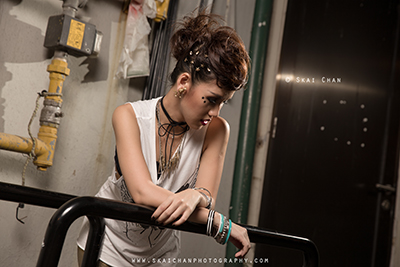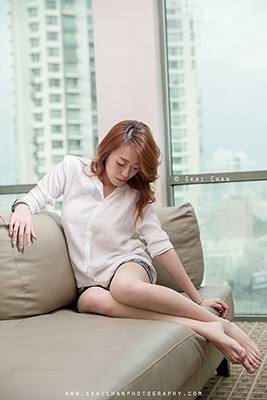 Yuko is a hair and makeup artist from Japan who speaks quite good English. She is a mature, independent, gentle and hardworking person who does not mind spending extra effort to make everyone look pretty. She would go to the extra miles by hiding the model's scars on the legs.

Apart from being just a hair and makeup artist, Yuko is very strong in her styling and she could come out with great concept for photoshoot, which is impactful. She is also good in guiding models.
5. Koreen Hong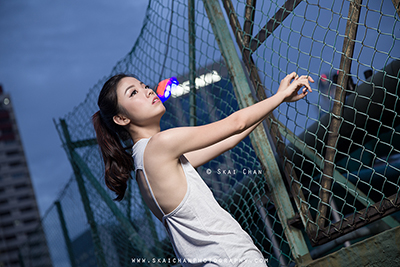 Koreen is an easygoing and accommodating hair and makeup artist. She has the never-give-up attitude that keeps the shoot going even when the shoot has overrun, continuing to put in her full effort. She is someone who will not complain about waking up early even though she had a full day the day before. Koreen is pretty easy to be pleased just like me; she will "dance like a kid" when people appreciate her work.
6. Kelly Lim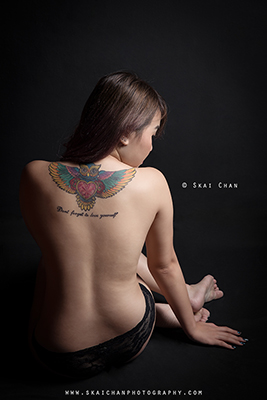 The first thing that comes to my mind when I think of Kelly is responsible. There were a few incidents that she had to drop her project, she actually forked out money out of her pocket to get a replacement. The second thing that comes to my mind is helpfulness. She is willing to share knowledge with me even when she is not involved in the project. We hit off very well since the first time we met.
7. Vivian Chong
I started working with Vivian in a project, which we were over-polite for the start. When the model sent us a few outfits to choose from, we hesitated to point out the little flaws directly. Days before the actual shoot, we finally sounded out and realised we were actually on the right channel. Vivian was easygoing during the shoot. She observed the model well to touch up on the hair and makeup, and also helped to move my equipment bags during the shoot.
You may like to read:
- Freelance Models in Singapore
- Freelance Photographer in Singapore