Beauty Photo Shoot - Ng Shinyi




This was another rushed shoot because Shinyi was going overseas for holidays while Yuko would be going back to Japan soon as well. We had to do the shoot while both of them were in Singapore.

Yuko's initial plan was to create a gothic look for Shinyi. We would be working on an indoor close-up shoot and later, an outdoor shoot.

For this shoot, I decided to utilize my packed house as the makeshift studio, given that it was supposed to be a close-up shoot and thus less space was needed. The greatest challenge was to set up a backdrop and lighting to fit into the very cramp space. We worked on a one-light setup.

Yuko surprised me with a glamorous look for Shinyi instead. I was very impressed by Shinyi once again for she was able to cooperate very well, including opening her eyes in front of a fan for quite some time. With Yuko as the art director, the shot went very smooth.
Venue:
Tanjong Pagar
Date:
11 May, 2018


Model:
Ng Shinyi
Makeup Artist (MUA):
Yuko Imoto
Wardrobe:
Ng Shinyi


Camera:
Canon 6D
Lens:
Canon 24-70mm F2.8L II
Strobe:
Cononmark I6M
View my current photography equipment list
If you like the photos, do show some support by following my
Instagram
&
Facebook
, both at
@skaichanphotography
.
If you wish to own similar pictures of yourself like the album above, do
contact me
for discussion.
Other headshot Photoshoot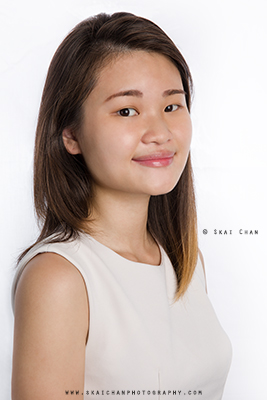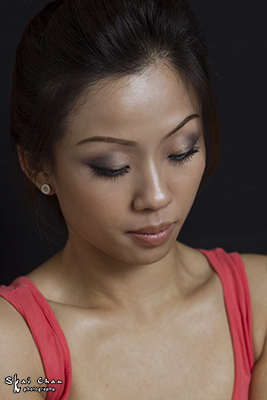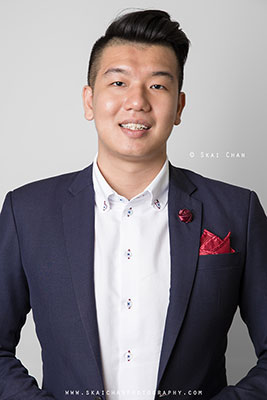 View all similar albums | View entire portfolio