Portrait Photography Singapore
You don't have to be pretty to appear in photos;
you just need to appear pretty in photos.
We will work on it together.
Bringing the best out of every model
Most of my models (friends and clients) are not professional models. Portraiture shoot is not about getting the most beautiful model to work together but how the photographer can bring the best out of the model; it is about the transformation even though most people could and would only look at the final product. Photography is also about capturing the moment to implant the desired impression and improving the visual pleasure of the viewers.

Without doubt, working with an appealing model has an edge over working with an average one; sometimes, I do like to challenge myself, as long as the model is willing to cooperate fully.

"What shines through most is the model's personality while her looks complement it beautifully."


My portfolio
I do all kinds of portraiture shoot, such as couple, bridal, conceptual, fitness, lifestyle, fashion, modelling portfolio, boudoir, art... etc. I oversee the entire production process, from the planning of the theme to the outfits (including inner wears), props, location and timing of shoot, to ensure the highest quality of product as seen on my portfolio. To find out about my shooting style and how to get good looking photographs, read on after the photo albums below.

The albums in this page are listed in order of the date of shoot, from newest (top) to oldest (bottom). Each album may contain multiple themes and various number of photos. Click the photo to view its full set of photos and write-up.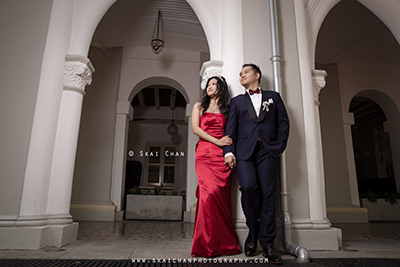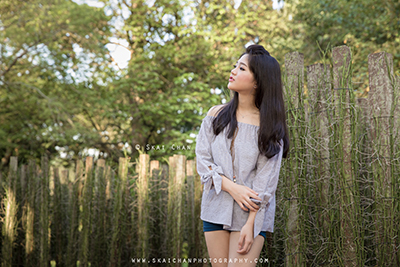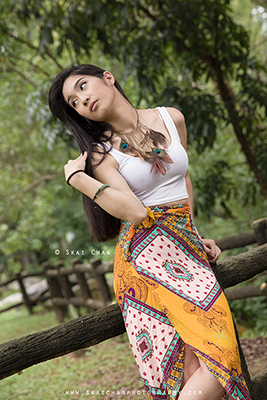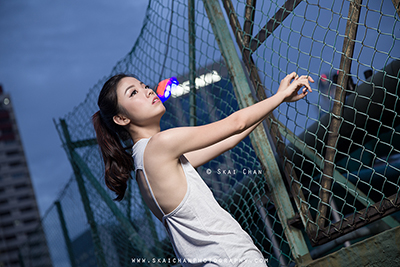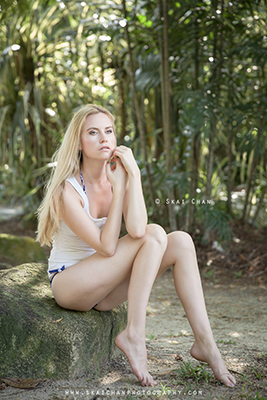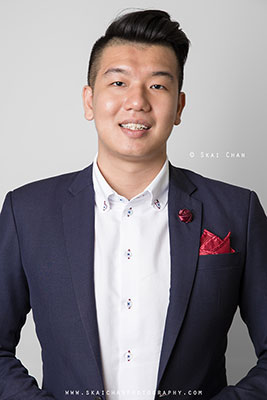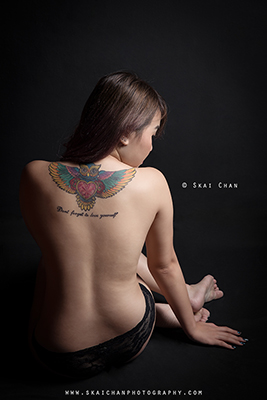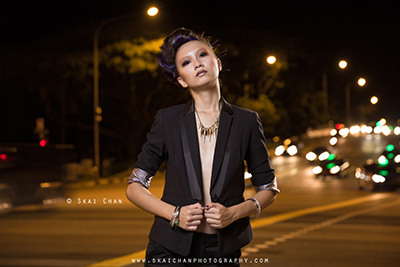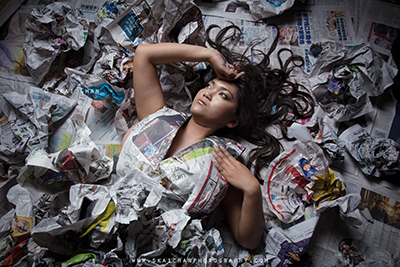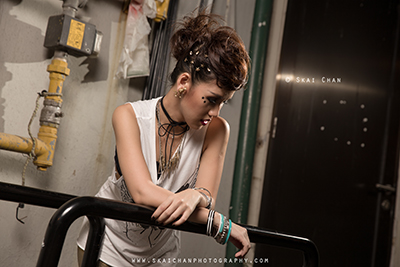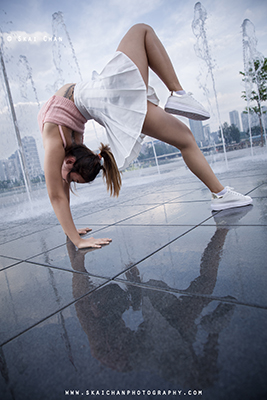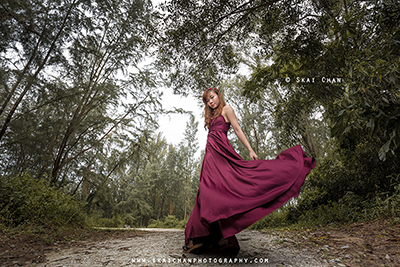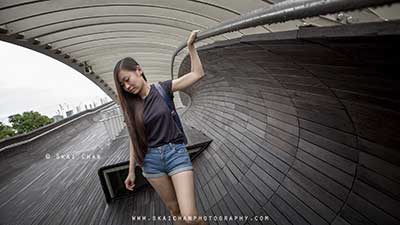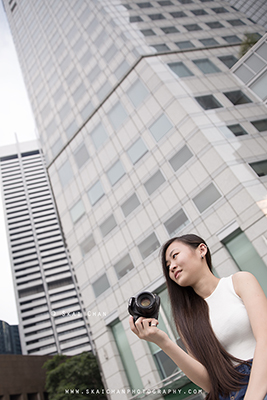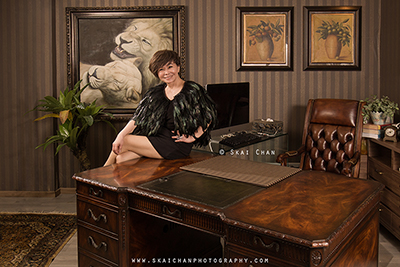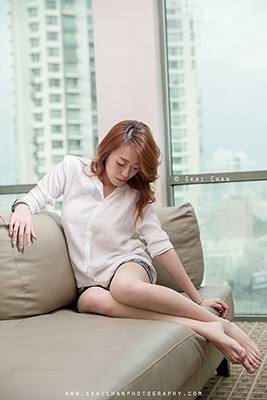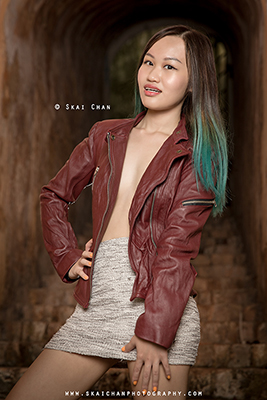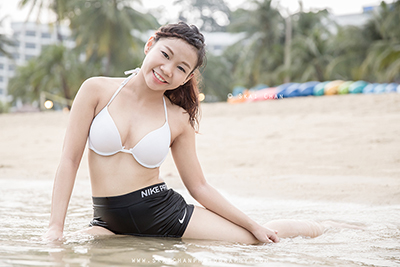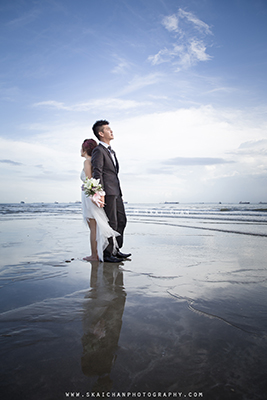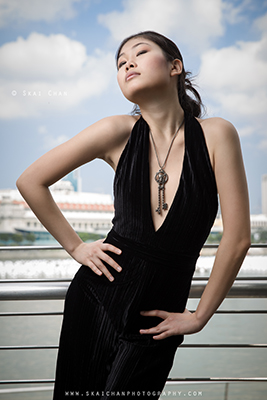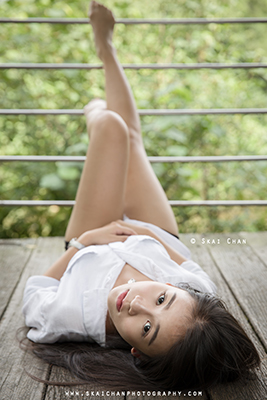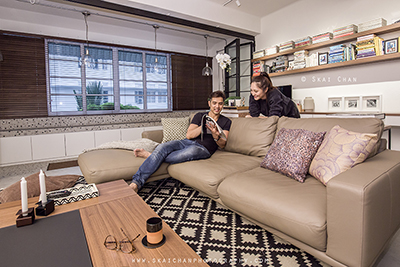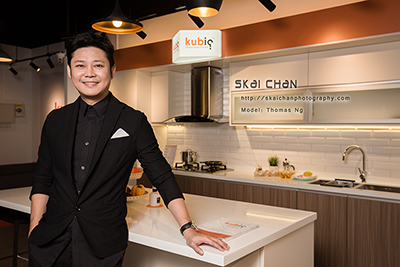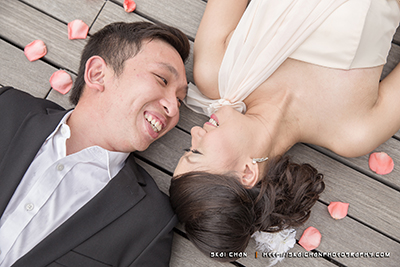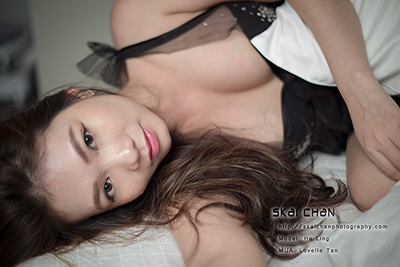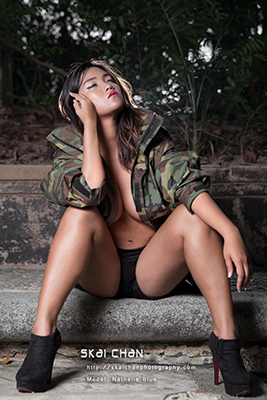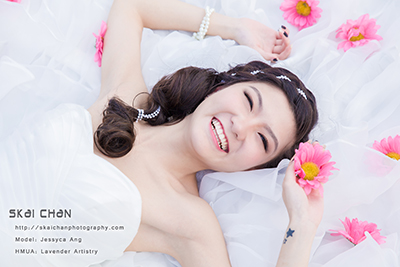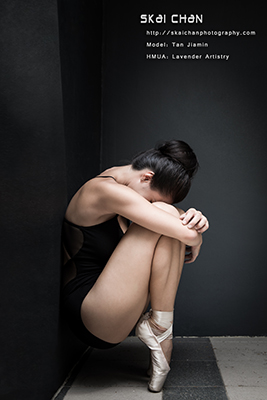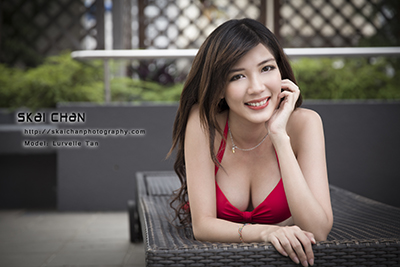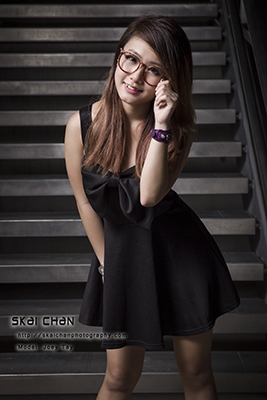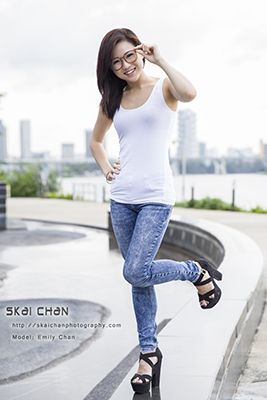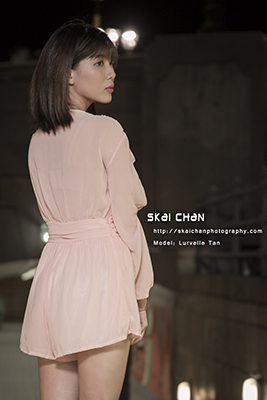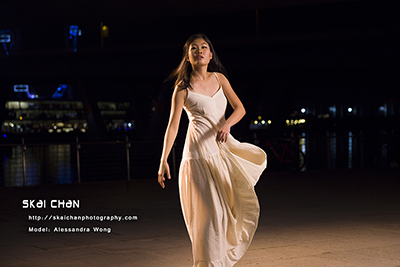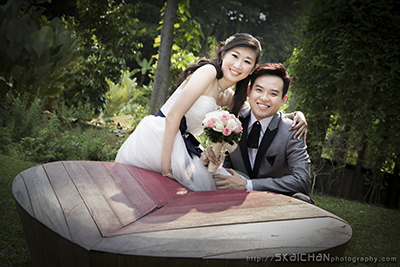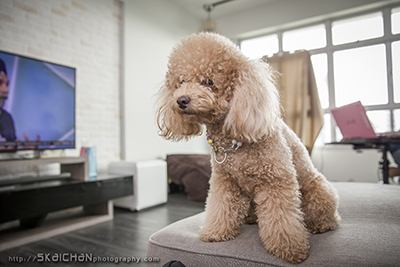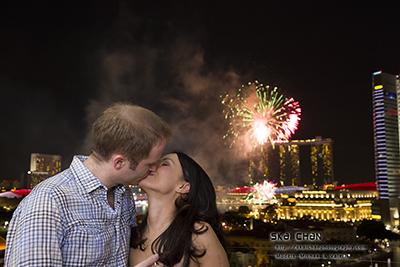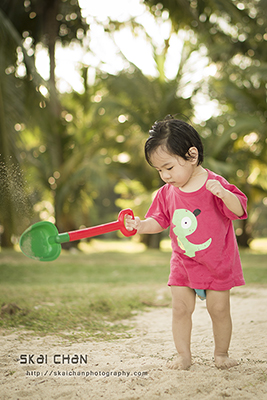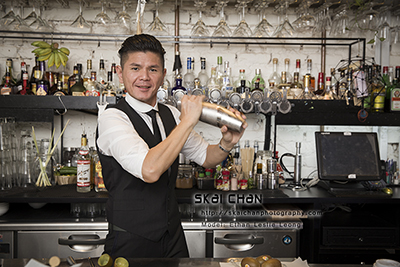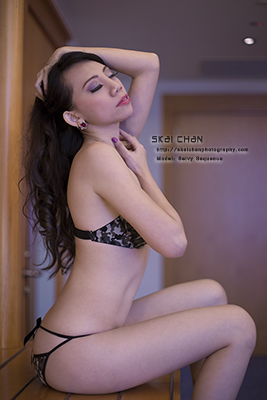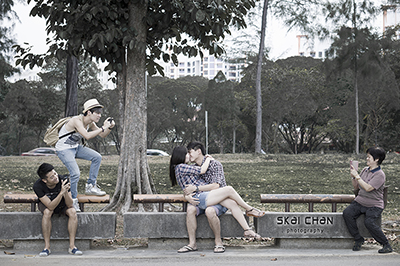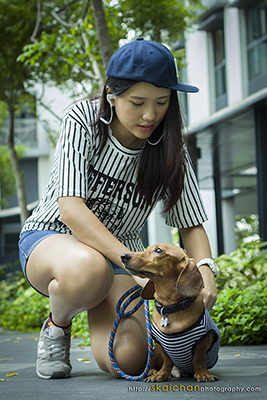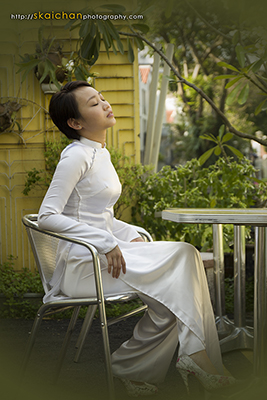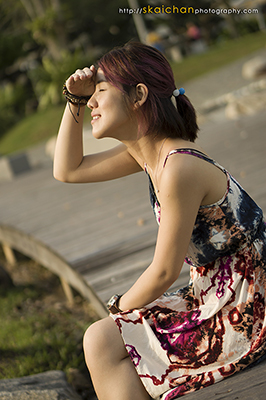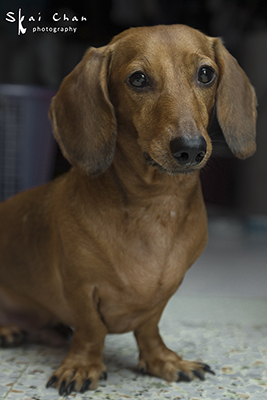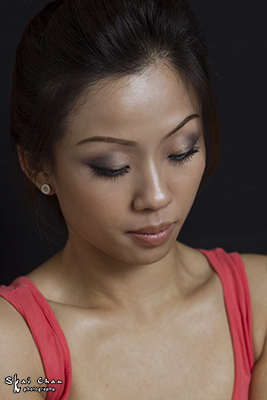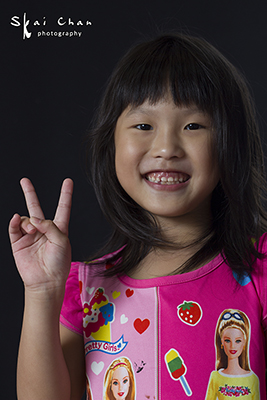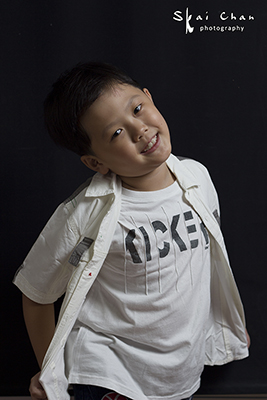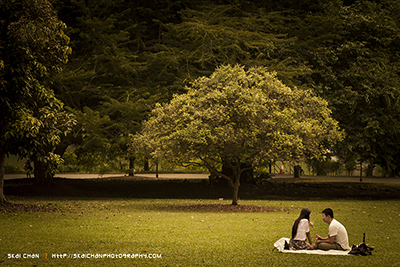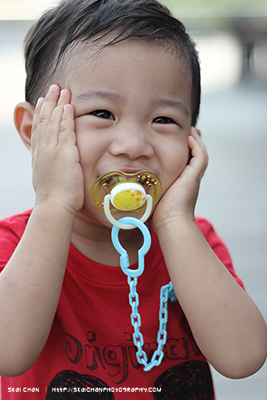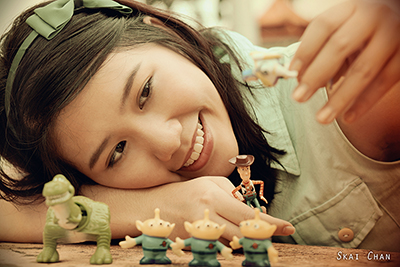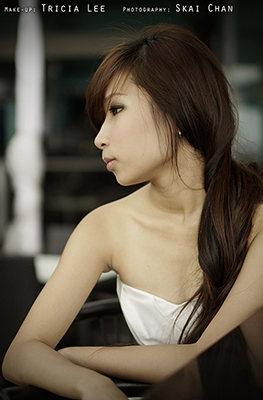 Go to top of photo albums
My shooting and editing style
Natural, tasteful, beauty.
I care a lot about the hairstyle, makeup, wardrobe, poses, expression, composition and lighting.
The feel
My work leans towards lifestyle and causal for non professional models, which gives a more natural feel; most importantly, almost every inexperienced model will feel comfortable. My vision is about tasteful work and thus even my glamour or boudoir shoots will turn out to be stylish and not sleazy. My models trust my professionalism and thus, eliminating the usual awkwardness between photographers and models who have not met before. I'm looking into more varieties of shoots, especially art and conceptual shoots.
Beauty lighting
I usually go for the softest light possible to make the model look more beautiful. As brightness is one of the main aspects that will draw human's eyes to the portion of a photograph, I always try to keep my subjects' faces properly lighted, unless I want to create a specific kind of feel (eg. moody). These are very challenging.
Framing the subjects - subject(s) VS scenery
In most of my work, I tend to focus on my models by filling up the frame with more of them instead of placing them tiny inside the photographs because they are the most important subjects. A portraiture photograph is pointless if the friends and family of the model cannot identify the model due to him or her appearing too tiny inside. Capturing good expression is so much more important than drawing the viewers' eyes to the scenery.
Photoshop editing
For photographs that require full editing (depending on individual client) during post-processing, I work towards commercial standard, being very detailed, such that the photographs will look good even in big print (high resolution). This certainly requires more effort and time.
How do I perfect my portrait shoot?
Planning and planning!
It takes a lot of time and effort to plan and execute in order to produce good photographs. The cooperativeness of the model can determine the outcome, especially for outdoor shoot. There are always unforeseeable situations but we can reduce the impact by doing proper planning and not simply counting on luck.
Manage expectation - understand and advise model
Discussions usually take up lots of time and effort, and spread over days. To begin with, some models may not know what they exactly want. In order to understand more about their preferences, I will spend a lot of time to have causal chats with them. I always try to find out more and advise them against any plan that may reduce the quality of the photographs or if they exceed the limitation.
Wardrobe
Wardrobe can make a big difference and they should not only fit the models' looks but also the theme and background, in terms of both design and colour. For example, I will not want my model to wear the shirt that has similar colour as the background unless the theme requires her to camouflage. During discussion, I get my models to take photographs of themselves in the outfits to ensure the outfits are suitable and usable.
Hair and Makeup
Hairstyle and makeup are decisive factors to the success of the shoot on the model's part. Without proper hair and makeup done, the result will be undermined no matter how good the photographer is. I always give feedback on the model's self grooming and try to involve a hair and makeup artist (HMUA) in the shoot.
Props
If the model is not a professional model, she is likely going to feel awkward. Depending on the theme, I may suggest using props to help the model feel more comfortable during the shoot.
Location
I'm usually more lenient in the location and give options for the model to choose. However, depending on the day and time, there may be more photobombs around in certain locations. The model may also feel awkward when there are too many spectators.
Timing
Every location has its golden time for shooting due to the sun's direction and strength. There are also general golden hours for outdoor shoot and I always stick to them to ensure the best quality photographs possible; I do not pack my shoots such that I need to shoot at bad timing.
Common problems
I personally think that my work are still far from perfect. However, I'm glad that I have produced the quality of work so far with the challenges.
Discussion
Some models are more suspicious of others, especially male photographers, and thus there may be problems with communication. Without finding out more about the model's expectation and preferences, the photographer will definitely feel lost. Although most of the time, the model will trust the photographer's skill and knowledge, she may have some personal expectations.
Wardrobe
Some models do not have a five-minute time to snap a picture of the wardrobe for me (the photographer) and makeup artist to visualize the looks before the shoot. As a result, the design of the wardrobe does not match with the actual theme or the colour is different. There are also times when the model cannot find the wardrobe right before the shoot or she realises the wardrobe is no longer fitting for her. Sometimes, the model also has very limited varieties of clothes.
Hair and Makeup
Some models are on a tight budget while some are over-confident of their own skill and thus do not see the need to engage a hair and makeup artist. However, without the help of a good hair and makeup artist (HMUA), there will not be a big transformation in looks.

Although some models are able to do their own styling, the results will never be as good as those done by professional hair and makeup artists - otherwise, there will not be demands for these talents. Makeup is not only about hiding flaws, it is also the ability to enhance features. To add on, photographers are not makeup artists and there are also limitations to editing work in Photoshop even if the model is willing to pay for the additional time.
Day and timing
Some models have too packed schedule for an outdoor shoot that the time of the shoot is least flattering or they can only shoot during weekends when most places are more packed.
Note: Quality VS Quantity
Professional lighting means less mobility
Lighting up faces properly, shaping them and creating a contrast against the background will often require the use of artificial light. In order to get better artificial light, heavy and bulky equipment are required. It takes time and effort to set them up and dismantle them. After setting them up, they become bulkier and thus more tedious to move around. Therefore, if you are seeking for professional lighting, you will need to have at least a photographer assistant and expect lower quantity of photographs and fewer locations.
Detailed editing means more time and effort
Editing of photographs, known as post-processing, has different levels such as (1) basic editing, (2) basic editing with skin touch-up and (3) full editing.

Basic editing refers to fine tuning of the colour, exposure (brightness) and cropping to the photographer's standard. Skin touch-up includes removal of the usual skin problems such as pimples, pimple scars and bruises and softening the skin. Full editing may include extreme editing of the photographs, such as removal of strands of hair or even distracting objects, which are extremely time-consuming and tedious, but can make big differences if you put the photographs side by side.

Photoshop work can be easy but doing a good job that makes the photograph looks natural and unedited is extremely difficult and requires great amount of patience. Smoothening a face is not only about adding blurriness or over-exposing it like what most mobile phone applications do.
Advanced Editing for Portrait Photos
Below are the details that I may work on for full editing, especially when no makeup and hair artist is involved. Over-editing may make the photos become "fake" and thus it is quite challenging to strike a balance sometimes.
Strands of hair
Small strands of hair covering the face or eyes will make it look messy for most themes. They should be uniform in direction. Hair being separated in certain condition, for example, forming a "hole" (can be circular or triangular) will not look good. For certain angles, the ear should not pop out from the chunk of hair, which will look like mickey mouse. In many cases, the photos have to be given up.
Not-so-nice complexion
This is pretty straightforward. With pimples, acnes or scars won't make the photo looks nice. Depending on the condition of the face, the time taken to touch up varies. Even with the help of makeup artist, Skai will probably have to touch up a little but things will be so much easier!
Uneven skin tone
This happens frequently when no makeup artist is involved. Most models who know how to do simple makeup will tend to overlook it when they apply foundation on their faces, such that the face and neck have obvious different colour tones. Sometimes it may be caused by lighting.
Scars and bruises
Scars and bruises on body, such as hands and legs, will require touch up. For commercial shoot, the makeup artist should cover them up during the makeup session. However, for non-commercial shoot, makeup artists usually won't do such tedious job. Fortunately, scars and bruises at most places and angles should be easy to be removed in photoshop.
Panda eyes
Panda eyes will be at least be lightened. This is why the model needs a good rest the night before.
Holy moles and freckles (selective)
Some people prefer to leave them untouched. As long as they are not distracting to the face, they can be left behind.
Yellowish teeth
Yellowish teeth is quite common for models who love drinking tea or coffee. It may give a dirty feel to the photo. Skai may whiten the teeth if condition is bad.
Dark armpits
Applicable to certain outfits only. Normally Skai will whiten it a little.
Bra straps
For most non-sexy themes, it doesn't look tasteful to have bra straps shown. Therefore, the model should wear a strapless bra for strapless outfits like tube top/dress. Transparent and translucent straps look bad. Bra that is tied around the back of the neck may be an exception for sporty theme.

It takes a lot of time and effort to remove the bra straps in photoshop, depending on how detailed a photographer wants to be. Depending on the angle of the model and the interaction between the straps and other objects such as hair or background, the straps may not be able to be removed easily and the photos may be abandoned.

After all, there is no need to waste time in photoshopping the straps away. The time a photographer has to spend on such editing is better spent on shooting another model who bothers to help him to reduce time wastage.
Composition
Most non-advanced cameras have around 97% view on the viewfinder and thus the photos taken will be larger than the intended ones. Therefore, some cropping may be needed for photos. In many situations, it may be too rush (some moments/expression may not happen again) to frame up the photos properly before pressing the shutter button and therefore cropping will be required eventually.
Lighting (exposure) and colour (white balance)
Technology of camera is not good enough to determine which is the real "white" colour. Therefore, the overall colour tone will tend to lean towards to a certain tone. During the shoot, a white balance card may be used to set it. However, any change of light may change the white balance again. Therefore, setting a correct white balance is almost inevitable during post-production work, especially if a certain mood (colour tone) is expected.

There is also no perfect lighting condition for any shoot. Therefore, some post-production work may be required to darken certain spots that are too bright and also brighten some that are too dark. Different skin tone will also affect the exposure. Lastly, it's never easy to get a perfect exposure unless a light metre is used, which is expensive and time consuming. Furthermore, it's impossible to judge the exposure properly on the small LCD screen on the back of the camera.
I'm in for discussion if the model does not want any body part to be edited, such as freckles and moles. Just wink at me and we can pillow fight over it.
Disclaimer
The write-ups for each individual album/model are limited to the interaction with the models between the planning phase to the delivery of the final photos. As no one is perfect, I do not imply that my models are flawless. Most of them are especially nice and trustful towards me because they bother to find out about me and that I show them respect during the shoots.
There is no such thing as "cheaper, better, faster" when it comes to photography.
If you are seeking high quality photographs,
do set aside a higher budget because lots of time and effort are required to achieve them.