Pet Portrait Photographer in SG
View:
🔍10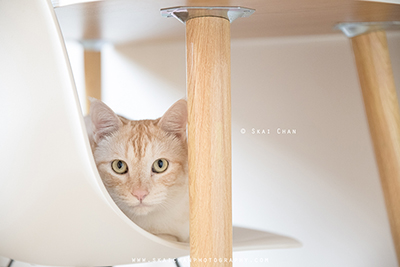 1. Ginger, Mino & Meow Mee
@ Bukit Baton (indoor)
🔍6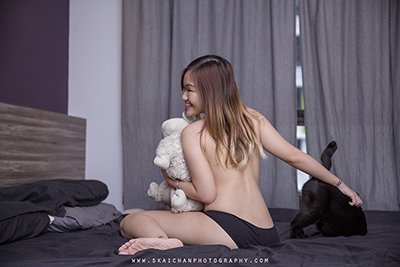 2. Rachel Liew
@ Indoor, Tampines
🔍7

3. Rachel Liew, Floofy, Quinn & Mochi
@ Indoor, Tampines
🔍4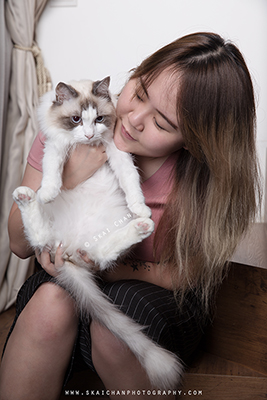 4. Kelly Lim, Misha & Sky
@ Indoor, Bukit Panjang
🔍16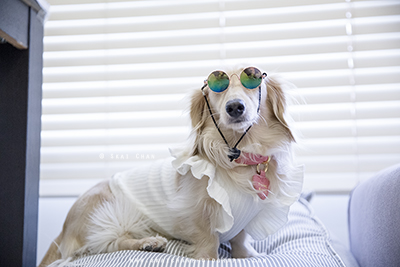 5. Ttang Kong
@ Indoor, Yishun
🔍28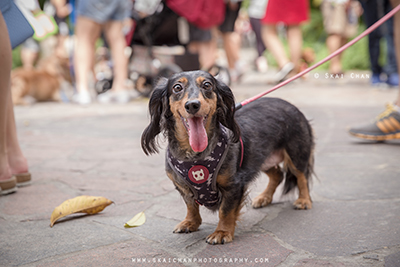 6. Singapore Dachies
@ Singapore Botanic Gardens
🔍4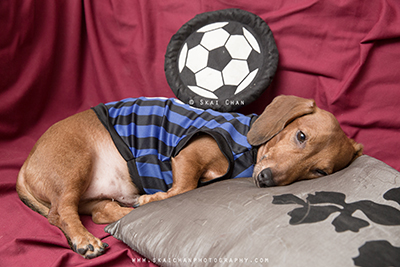 7. Luckie Chan
@ Indoor
🔍21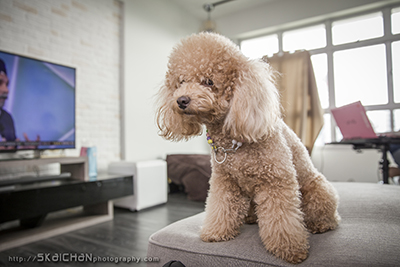 8. Elmo & Eby
@ Home, Hougang
🔍2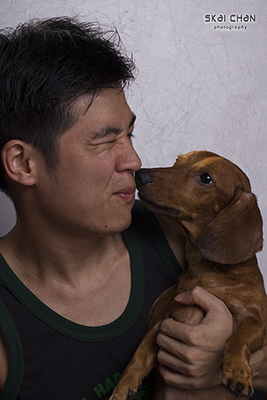 9. Skai Chan & Luckie
@ Indoor
🔍9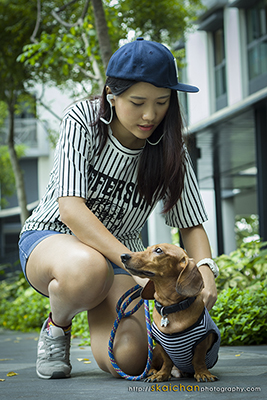 10. Maisie Chew & Luckie Chan
@ Pinnacle@Duxton
🔍7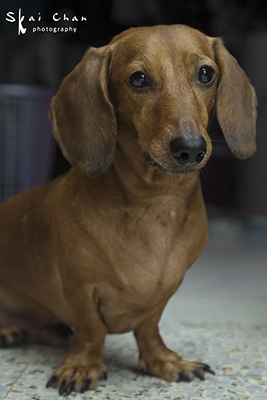 11. Luckie Chan
@ Indoor
Pet Photoshoot Pricing & Rates
Package 1
$300
Up to 120 minutes
Up to 40 photos
Package 2
$450
Up to 180 minutes
Up to 60 photos
All booked duration includes setting up & keeping of equipment, & travelling in between location.
All photos will be returned in high resolution JPG format with basic enhancement.
Advanced enhancement (skin retouching) of photos at $40/photo; $30/photo if any HMUA under my list of HMUAs (hair and makeup artists) is hired.
Additional $100 for privacy of the photos (photographer will not put them up on portfolio & social media).
Express delivery of photos: check rates & availability with the photographer before confirmation.
Please read the service agreement to avoid any misunderstanding.
Contact me for customized package for your need.
Pet Photography
Being a pet lover, I see the wonder of families treating their pets as part of the family. Some people want photographs of their pets to be professionally taken for memory purpose. Others may want to show off their precious ones in their social media accounts. I've also done pets with owners photoshoot concepts.

Pet owners would hire me to their pets' birthday parties to capture the little paws in action. I get along very well with animals, especially pet dogs. I usually get down to their level to produce an intimate angle of view, which can be very physically taxing but rewarding.

Contact me if you're interested in getting a pet lover to capture moments of your little family member.
View:
Page last modified on Tue, 23 March 2021