Group / Team Portrait Photographer in SG
Group Photo Gallery
Photo Galleries:
🔍10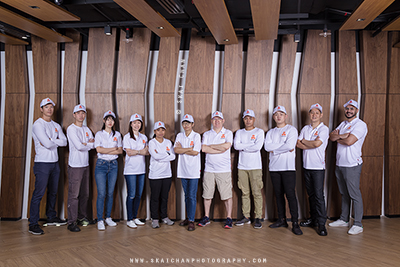 1. Disinfect (group)
@ NTU Alumni Club
🔍2

2. TSAO Foundation (group)
@ Suntec Convention Centre
🔍7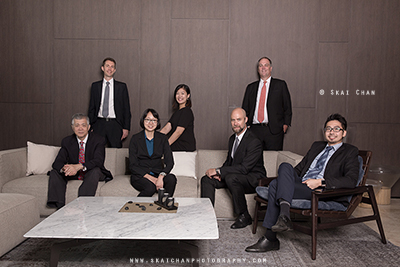 3. Infunde Development (group)
@ Indoor, Corals at Keppel Bay
🔍1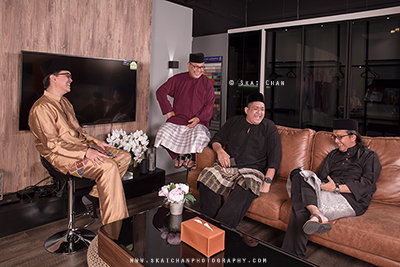 4. Craft By 3 (group)
@ Showroom, Craft By 3
🔍7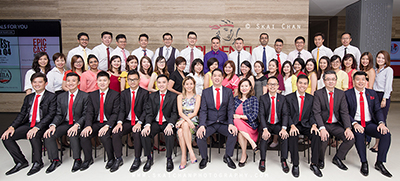 5. DPG Prudential (group)
@ Prudential @ Scotts
Photo Galleries:
Group / Team Photography Prices and Packages
Casual 1
$250
Up to 1 hour of natural light photography
Up to 20 photos with basic enhancement
Casual 2
$350 $300
Up to 2 hours of natural light photography
Up to 40 photos with basic enhancement
Casual 3
$450
Up to 3 hours of natural light photography
Up to 60 photos with basic enhancement
High-end 1
High-end 2
High-end 3
All booked duration includes setting up & keeping of equipment, & travelling in between location.
All photos will be returned in high resolution JPG format.
Please read Checklist, FAQ & Service Agreement before making enquiries.
Add-Ons (optional)
(Highly recommended) 1 look (professional hairstyling & makeup) at $150 for females; $120 for males.
$100 $20 for use of studio at Buona Vista; $300 to set up makeshift studio @ your location.
$100 for privacy of the photos (photographer will not put them up on portfolio & social media).
Express delivery of photos: check rates & availability with the photographer when seeking quotation.
Contact me for customized package for your need.
Group Photography
Companies may need to upload their team photographs onto their websites or for publication. Some businesses or organisations may also need group photographs to commemorate the event.

I've helped companies to do group photography in both formal and casual styles. There are also impromptu requests that I've to set up my lighting within a short frame of time.

I always try to advise them on the best location possible with the best ambient lighting. I'll then set up professional lighting to create the best light possible.

Contact me to get your group photographs taken professionally.
Page last modified on Fri, 04 June 2021