Corporate Headshot Photographer in SG
Corporate Headshot Photo Gallery
Photo Galleries:
🔍1

1. Christophe Tournerie
@ City House, Robinson Road
🔍3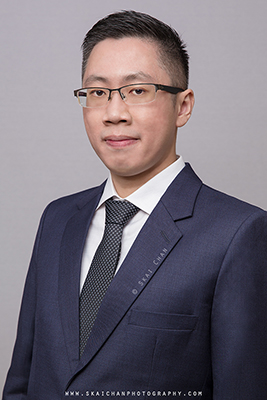 2. Chia Yaozhong
@ Photography studio @ Tanjong Pagar
🔍1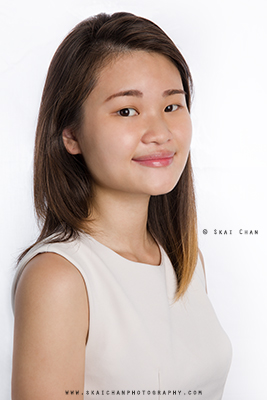 3. Wong Youer
@ Photography studio @ Tanjong Pagar
Photo Galleries:
Corporate Headshot Photography Prices & Packages
High-End 1
High-End 2
High-End 3
Studio Shoot
1) My studio, 2) External studio (that you've booked) or 3) Makeshift studio @ your location
View my studio page for more information.
All photos will be returned in high resolution JPG format.
Please read 1) Checklist for hiring a photographer, 2) FAQ & 3) Service Agreement before making enquiries.
The prices are quoted to compensate for the amount of effort and time I've to spend, and wear and tear of equipment, in order for me to continue with my photography services. Thus, I'm happy to work on any package.
Ideas and advice will only be given to serious clients after a booking fee is being placed.
Add-Ons (optional)
Professional hairstyling & makeup: 1 look at $150 for ladies; $120 for men. There's a surcharge of $50 for any session that starts before 6am. Please enquire for final prices. I don't take any commission from the HMUAs to ensure that they provide the best services to you at their best rates.
Additional photos with advanced enhancement (skin retouching) at $40/photo; discount of $10/photo if any HMUA under my list of HMUAs (hair and makeup artists) is hired.
$100 for privacy of the photos (photographer will not put them up on portfolio & social media).
Express delivery of photos: check rates & availability with the photographer when seeking quotation.
✆ Contact me for customized package for your need.
Corporate Headshot Photography
Corporate business headshot is essential for professionals in the corporate world. Companies may need to showcase their teams on their websites. For individuals, having a professional corporate headshot photograph helps to improve the image of their online business profiles, such as LinkedIn profiles. It also gives the interviewers good impression when going through their CVs (resumes).

I've done both headshot and full body corporate photoshoots for companies and individuals. Working with different friendly people have helped to grow as a photographer and I cherish every experience at companies and outdoor location.

I'm able to set up a makeshift studio at anywhere with professional lighting. My years of experience in beautifying people would help you to create a fun, creative or modern corporate headshot, which will benefit you in your career.

Contact me for discussion!
FAQ
Can you help me to take a passport/ IC photo?
For now, the cost of doing a studio photoshoot is rather "high" due to the hectic set-up of my home studio. Therefore, I would advise you to proceed to the neighbourhood shops where they already have a mini studio set up and the staff who's going to snap your photograph doesn't have to be a professional photographer; they are just cheaper. If you were to request for instant editing at the shop, it might be doable at a very low price - don't expect too much from it though.

Alternatively, there are self service photo kiosks around.

Nevertheless, if you want to take the opportunity to do a normal studio photoshoot as well, probably for your LinkedIn and other professional profiles, then the end product would be very beneficial to you. Or maybe, you just wish to show your generous support to an honest local freelance photographer, do contact me for discussion.
Can I wear my spectacle for my headshot photoshoot?
It's very advisable not to, due to very possible reflection on the glass that may cover part of your eyes. If you insist to, you have to inform the photographer beforehand for the most suitable lighting set-up possible and pay for extra cost for advanced editing to remove any slight reflection that might appear in the photograph(s).

However, do take note that the time for editing will be longer and not all photographs can be edited properly; at the worst case, the reflections may not be able to be removed.