Editorial Fitness Gym Photo Shoot - Jolene Chui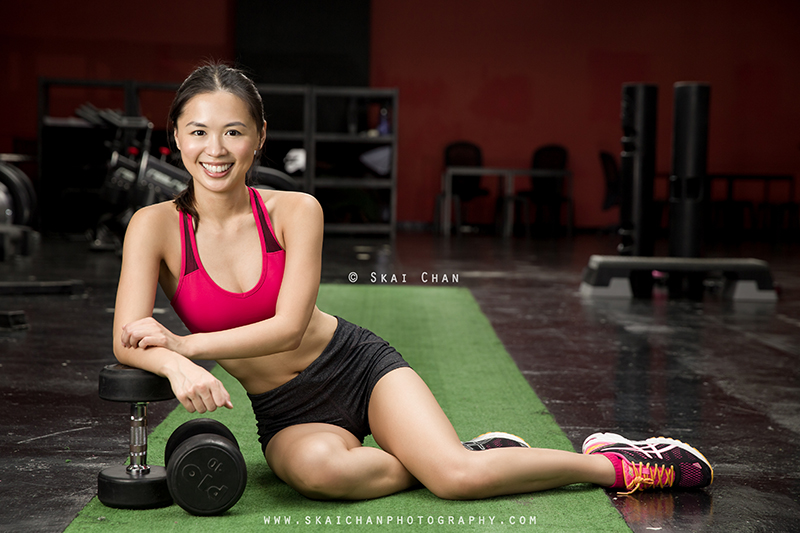 Jolene Chui is one of the best models I have worked with. She has a very pleasant looks and athletic body with the help of her passion in dancing. With proper styling, I suppose her elegance could have helped her to top any local pageant.

I'm heartened by her generosity in showing appreciation for everything. Perhaps, being a good thinker with a pair of beautiful eyes, she analyses and sees things beyond the surface. In an instance when she sounded out the difficulty of doing photography, I was overwhelmed by her attentiveness, understanding and the fact that she would not take things for granted. With her ability to discover every tiny positive attributes of everyone, she is the first person you would probably want to hang out with when you are feeling down.

She is honest about her shortcomings and takes critics well to the extent that she does not hesitate to make improvement after receiving feedback. Perhaps, her positiveness helps to make everyone around her feel comfortable. Her tolerance towards jokes is extremely high that sometimes I feel bad after teasing her. Even when I crack some cold jokes, she will find them humorous.

Although it was the first time I met her, we hit it off well and she did not attempt to hit me for a single time. Being very accommodative, she was fine with meeting up earlier at the venue to recce the place and get mentally prepared, even though some people might think it was a waste of time. The boss, Tze Khit, was conducting the NCSF Certified Personal Trainer Course for the new personal trainers. Even with his consent and encouragement, we waited on since we did not want to cause any further distraction when Jolene's presence had already made it "bad" enough. Eventually, we got to communicate face to face for a longer time to build up our rapport.

Doing an editorial fitness shoot for a gym had been on my mind for very long since my first ever portrait shoot was a causal one done at a gym. It was the first time I touched a DSLR camera, which belonged to the model, and I knew nothing about lighting, aperture and shutter speed then. As I always wanted to outdo myself, this shoot was a long awaited challenge.

Into evening, we could not get much natural light through the long stretch of glass door. Fortunately, it was an indoor shoot and I could utilize all my lighting without any threat from the wind. I did not want the background to be entirely black and thus I had to light it up to show the gym equipment. Since it was a huge gym and none of my assistants was available, I had a good workout running around to position and adjust all the lighting by myself. While I tried to test a couple of angles for some scenes, I sweated a little more and did some damages to my shoes.

Jolene, on the other hand, was very patient and energetic throughout the shoot. Even at a point of time when I had to pause to troubleshoot my lighting's radio triggers, she remained cheerful. We took buns for our light dinner and she was satisfied with it. I appreciated her willingness to stay out late for the shoot; moreover, she just had her dance practice the night before and she had work on the very next morning.

Gold's Gym Singapore is a local brand that focuses on personal training and not sales of gym membership. It has many outlets in different parts of Singapore. If anyone is serious in mass gain or weight loss, I would encourage him/her to engage a personal trainer to get very targeted training with personal guidance for better result, instead of signing up for gym memberships.
Model:
Jolene Chui
Hairstylist:
Jolene Chui
Makeup Artist (MUA):
Jolene Chui


Wardrobe:
Jolene Chui
Credits:
Chung Tze Khit, Bobby Tan


Camera:
Canon 6D
Lens:
Canon 24-70mm F2.8L II
Strobe:
Cononmark B4, Canon 600 EX-RT, Canon 430 EX-ii, Yongnuo 560 EX-iii


Venue:
Gold's Gym Singapore, The Strategy, Jurong East
Date:
10 July, 2016




Editing:
Advanced
If you appreciate my work, passion and character,
do show some support by following my
Instagram
&
Facebook
, both at
@skaichanphotography
.
If we have worked together before, do write me a
testimonial
!
Disclaimer for write-up
Other Fitness / Yoga Photoshoot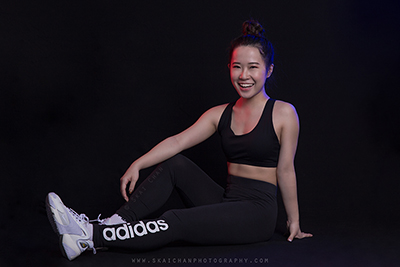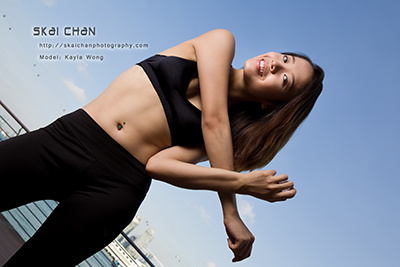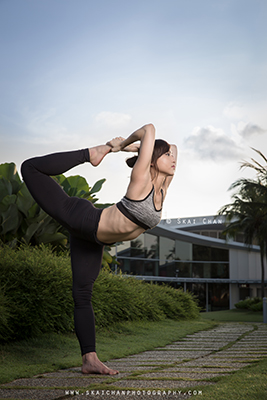 More
Fitness / Yoga
albums

View ALL albums