Bridal / Pre-wedding Photo Shoot - David & Jess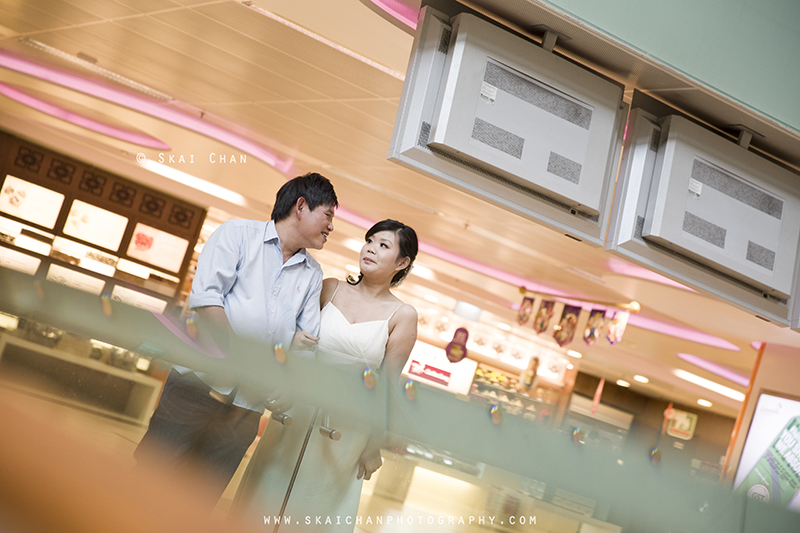 Terry and Lynwen had their official pre-wedding shoot done prior to this. They didn't enjoy that shoot because it was a "template" photographer-posing-models shoot that they felt was awkward and unnatural. They wanted something causal and livelier. Lynwen approached me because she liked the feel of my lifestyle kind of shoot and we discussed for months before she finalized the locations. I was quite troubled of the large number of places although they were rather near; nevertheless, it would take time to travel and setup.

The couple were delayed for some time and I spent around an hour waiting for their arrival at the first location - the airport - partly because I made the attempt to go earlier. I was a little pressured at first because of the shortage of time. It wouldn't hurt me if we couldn't cover all the locations that they had in mind, but I wanted the nice couple to feel satisfied.

I had it planned such that we would be able to get the best natural light possible, without setting up professional lighting, in order to increase the mobility and save time. However, while quality of light was important, quantity mattered too if we wanted to do without professional lighting setup. Of course, I had brought along all my equipment for emergency.

I was totally mesmerized by Terry, who managed to crack jokes and "bring" his sweet wife into the shoot. It was due to his leadership that the photoshoot could proceed fast and smoothly, while I could focus on capturing the moments. It didn't require a genius to tell why would Lynwen love her husband so much. I enjoyed the shoot a lot for it was although I was watching a love movie. At one point of time, I was so engrossed that I even forgot that I was supposed to be taking photographs for them.

Both the HMUA, Mandy, and her sister, Sharon, were the best assistants by far. They helped to carry my heavy equipment at times, not forget that the makeup gears were heavy too. They displayed girls' power.

I was blessed to know the four of them, not just because I got a good dinner treat, but because of the friendship with the beautiful people.
If you appreciate my work, passion and character,
do show some support by following my
Instagram
&
Facebook
, both at
@skaichanphotography
.
If we have worked together before, do write me a
testimonial
!
Disclaimer for write-up
Other Wedding / Bridal Photoshoot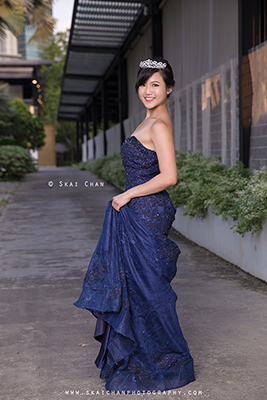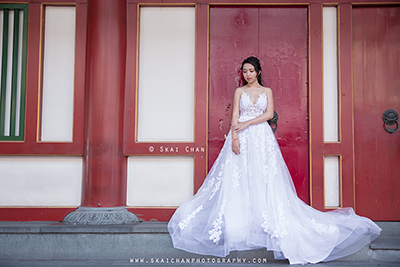 More
Wedding / Bridal
albums

View ALL albums