Modelling Casting Calls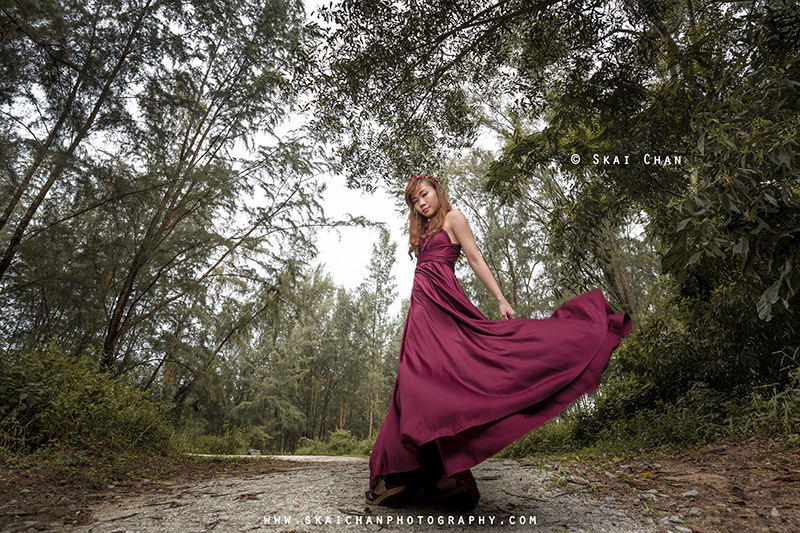 I'm a professional freelance photographer who gets paid by taking photographs of my clients. My portfolio speaks for everything. However, as an artist, I would like to create more beautiful work whenever I'm available, apart from having to do more marketing in order for more people to know about my work. Therefore, I do TFCD / test shoots with suitable models who can help me to accomplish some themes that I'm interested in.

This is an opportunity for models who wish to build up their portfolios with quality work to showcase to their potential clients.

What models can gain from doing the shoots with me are the quality of photographs as seen inside my portfolio. The rules and details are inside my TFCD shoot page and thus please read them before contacting me.
Available Themes
I have included a reference album (partially related) out of my existing work for some of the themes, however, they are definitely not the best examples (I can't google and upload other people's work). Moreover, some of my ideas are simply thought out of the box. I do not list the full details for each theme in case people steal my ideas and do them before I'm able to work on them.

The model should be open-minded.

Apart from the themes/concepts below, I'm also looking for models who are daring enough for me to take photographs for educational purpose by creating more tips for others. For examples, I will be uploading before and after (photoshop) photographs side by side to demonstrate what is professional editing, and I also need to demonstrate errors of both fashion and photography etc. Of course, during the shoot, I will be taking some good photographs to reward the models.
Elegant bikini in the beach
Probably something like the usual stylish modelling poses at the beach but I'm going to show others that I can do it more tastefully. Yes, someone with modelling experience or aura will be more preferred as well.


Location: Beach
Reference: Elegant beach bikini shoot

One-piece Swimsuit
I have done quite a few bikini shoots but not many one-piece swimsuit shoots. Therefore, I'm open to ideas. No experience required.


Location: Beach or swimming pool
Reference: Swimsuit shoot at the beach

Instant noodle fan
Wrap up with the noodle's wrapping!


Location: Indoor
Reference: None

Mask up
Mask as bikini.


Location: Indoor
Reference: None

Elegant dance shoot Looking for a ballerina (or any other kind of dancer), gymnast or yoga enthusiast who can do stunts like split while standing on one leg... blah blah.


Location: Outdoor
Reference: Beach dance shoot

Bike or car shoot
Pose with the vehicle.


Location: Outdoor
Reference: Bike shoot

Hot housewife
A good housewife knows how to lock her husband's heart by cooking good food. The model doesn't need to really know how to cook. Perhaps, a hot lady in apron by the oven.


Location: House
Reference: Home editorial shoot

Relaxing day at home
A girl in her pyjamas or loose clothes lazing around at home. A nice sofa, magazine and a cup of coffee will do the job.


Location: House
Reference: Home lifestyle shoot

Fruits and sunshine girl
A creative, fun-going and cute girl. Fruits, colours and smiles lighten up everyone's mood.


Location: Studio or clean background
Reference: Gamer's shoot

Elegant "bookworm"
A lifestyle shoot of an elegant lady in a library, reading mostly.


Location: Library
Reference: Lifestyle shoot in furniture mall

Boudoir shoot
Lingerie, babydoll, bra, panties... women's stuff. Memory's sake - many ladies wish to capture themselves in their bodies before they grow old. I'm building up more portfolio for a big number of potential clients.


Location: House
Reference: Boudoir shoot

Implied nude maternity shoot
Nude but private parts covered. It's more of an art.


Location: Indoor with clean background or studio
Reference: Maternity shoot

High fashion shoot
Fashion in a gorgeous/elegant gown/dress that the model owns. Probably in a city area.


Location: Outdoor
Reference: Outdoor fashion shoot

Boyfriend shirt
Just a big formal button shirt covering everything.


Location: House / studio
Reference: Boyfriend shirt shoot

Mysterious, elegant girl in the sea
A long dress or gown. Standing and floating in the sea.


Location: Beach
Reference: Wet shoot

Newspaper art
Lots of newspaper in the scene.


Location: Studio
Reference: Newspaper shoot

East VS West
Sexy (Western) outfit in a traditional place (Eastern) - the contrast.


Location: Outdoor
Reference: Glamour shoot

The hot "low-skilled" workers
Sweepers and construction workers on the street can be hot babes too. Be nice and show respect to our hardworking workers who are willing to take up the jobs that most people do not want to do.


Location: Outdoor
Reference: Stylish outdoor shoot

Smoke out
An artistic shoot that may dirty the entire place, model and unfortunately, my equipment as well. Probably flour or powder.


Location: undecided
Reference:

Art nude (implied)
No clothes on but no private part will be shown. Sexy but tasteful and artistic.


Location: Studio
Reference: Implied nude art shoot

Hanging clothes
Drying the clothes on a rope after they are removed from the washing machine or after handwash.


Location: Flexible (difficult to find)
Reference:

Washing machine
Hot housewife with the washing machine(s).


Location: Indoor
Reference: Implied nude lifestyle shoot

Glamour in suit
Formal wear in a sexy way.


Location: Studio
Reference: Night fashion
You may be interested in:
- Special photoshoots you can hire a professional photographer to do
- Crazy things that professional portrait photographers do
- How to become a model in Singapore
- Misconceptions and myths in professional photography
- Reasons why models shouldn't bring their partners along for photoshoots