Fashion Photo Shoot - Oh Yongpeck




Yongpeck is sweet not simply because of her appearance but also her personality. Despite being the eye candy of many guys and blessed with a very unique personality, she remains humble.

We spent quality time online discussing about the shoot. I was amazed by her variety of stylish clothes; at least, most of them were my cup of tea. Similar to some of my hardworking models, she had made effort to put on some of the outfits discussed before taking photos to show me. We also shared experiences and it was a rare chance for me to speak up on the hardship I had been through in my photography journey.

During the first time I saw her in real person I was stunned and my jaw almost dropped. Yongpeck was pretty enough without the assistance of any professional makeup artist. She was much more elegant and beautiful in real person. In fact, her sexy and gentle voice over the phone was too honest that she was far better looking than any angel.

While her hairstylist friend worked on her hair in the public, abusing her every now and then, her cute expression spoke trust in pain. She knew who was nice genuinely to her despite the teasing and little violence. She had faith in her friend totally. The sweet little agony she signalled each time her hair was being pulled was mesmerising. (No pet or animal was hurt or harmed in the making of the creative hairstyle.)

Yongpeck displayed her feminine self throughout. She was not yet a confident model but she possessed the willingness to learn. Being a dancer and gymnast, she was flexible in posing. She was attractive in her own way.

She was too nice that she felt apologetic over things that were beyond her help. She even felt bad for making me wait at the second location while her kind friend was doing her hair for her. She was born with a kind heart.

Photoshooting was not only about getting great photos done. I enjoyed the interaction with her throughout the day. The quality of conversation and sharing of stories were sweeteners for the hard day.

Yongpeck did not take advantage of others using her beauty and she made observation more than most other girls. She knew that my equipment were heavy and refused me to help her with her bag. Despite it was the lunar seventh month, she did not want me to see her home.

If I were to choose only a word to describe her, I would use "princess", which sums up the sweetness, kindness, elegance and beauty.
If you like the photos, do show some support by following my
Instagram
&
Facebook
, both at
@skaichanphotography
.
If you wish to own similar pictures of yourself like the album above, do
contact me
for discussion.
Other Fashion Photoshoot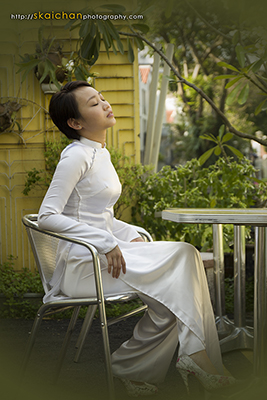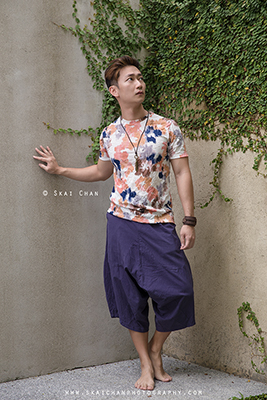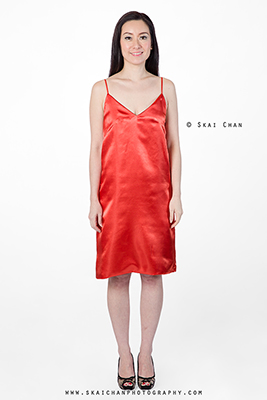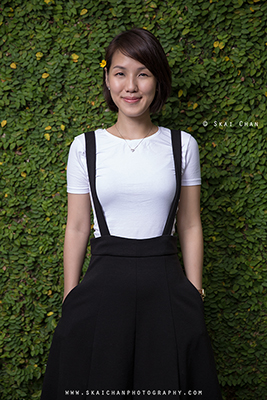 More
Fashion
albums

View ALL albums