Fashion Photo Shoot - Yingyi




My Sunshine Girl.

Yingyi is a rare girl of the era. Beneath her absolutely sweet appearance is a truly soft-speaking angelic heart. She gives me an impression of a "silly big sister" (傻大姐) who is living in her own world of fantasy where her priority is to help others. She is someone who is willing to sacrifice for friends at the expense of her health; or rather, she does not even bother about taking good care of herself. She is willing to do things for strangers as well, including spoiled and lazy project group-mates. She is one of the best friends you would ever interact with because of her humbleness, selflessness and sincerity. She does not boost about her popularity, which has kept her busy lifestyle more hectic. She makes no empty promise to her friends, just like for this photoshoot.

Yes, I took her virgin... photoshoot.

Yingyi is, by far, the model who has made the greatest sacrifice for my photoshoot. We spent a few nights discussing over her outfit and looks. She amazed me by putting on the clothes before taking photos to show me - others would at most show the outfit over the hanger or on bed. She actually skipped her lessons in order to do the photoshoot for my sake. She is one of the most accommodating girls you can ever find.

She had very few hours of sleep for the past few nights before the photoshoot - I knew it well because I had been keeping in touch with her. The extreme lack of sleep was bad for photoshoot but she persisted on together with her gastric pain. She made me guilty for all she had done.

It was my first attempt using my new SEL50F18 lens for photoshoot. It had advantages over my two kit lenses but there was some limitation as well. I knew I could do a much better job after all despite the harsh sun was against us.

We had lunch together before going through the photos over at my place. Many guys would have been jealous of my dog who got to kiss her. She was totally like a little girl when she continued knocking her head on the bus' glass windows throughout the journey to meet her friend.

Yes, I appreciate her and our friendship.
Venue:
Marina Barrage
Date:
14 December, 2012


Model:
Yingyi
Wardrobe:
Yingyi


Camera:
Sony NEX F3
Lens:
Sony 50mm F1.8
If you like the photos, do show some support by following my
Instagram
&
Facebook
, both at
@skaichanphotography
.
If you wish to own similar pictures of yourself like the album above, do
contact me
for discussion.
Other Fashion Photoshoot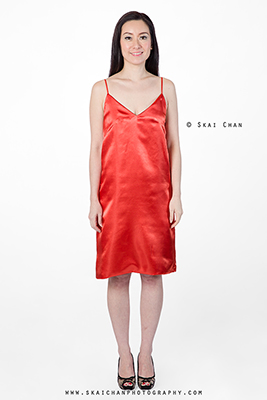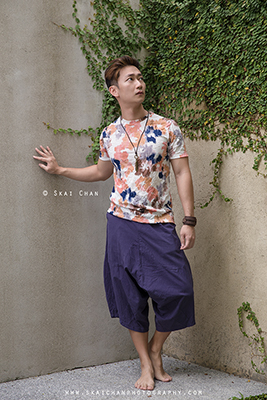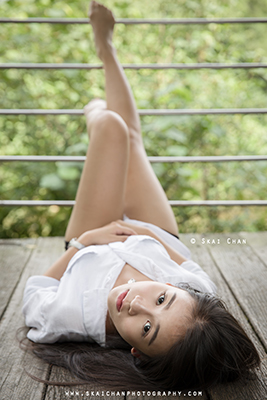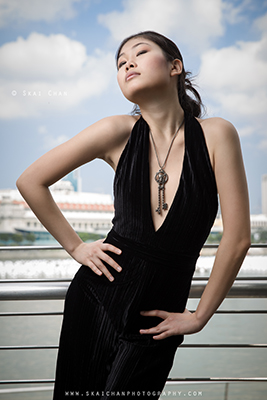 More
Fashion
albums

View ALL albums