Fashion Photo Shoot - Charisse Ee




Charisse is attractive in her simplicity. She is beautiful enough to draw attention from guys without dolling herself up. In fact, she does not even like to put on makeup and she is definitely less vain than most of the girls you can see on street. Nevertheless, she has a girl-next-door looks and a very slim body many girls are jealous of. She is a naturally sweet girl.

Charisse carries no secret agenda that makes hanging out with her comfortable and enjoyable. However, she is an "ang-moh" speaking girl, which brings out greater challenge for me to communicate with her. This also makes her cute and interesting - at least to me.

Charisse is an unique girl who has more life outside social media. She loves her privacy and does not like extra attention. Charisse's responses to texts can be slow at times but she is responsible enough to get back to you if it is regarding important issue.

This shooting with her was done in a rush manner under the harsh and unpredictable near-noon sun. We changed the venue last minute as she had things on and could not travel to our planned venue. It was her virgin photoshoot and I was glad that she was really friendly and easygoing. In fact, she had impressed me during our pre-shoot discussion with her effort. She took new photos of herself in the outfits to show me, including those that she had wore in her existing photos.

Photoshoot is definitely fun with the correct model - someone who is accommodating and sensible enough.
Venue:
Tanah Merah Park
Date:
23 April, 2013


Model:
Charisse Ee
Wardrobe:
Charisse Ee


Camera:
Sony NEX 7
Lens:
Sony 50mm F1.8
If you like the photos, do show some support by following my
Instagram
&
Facebook
, both at
@skaichanphotography
.
If you wish to own similar pictures of yourself like the album above, do
contact me
for discussion.
Other Fashion Photoshoot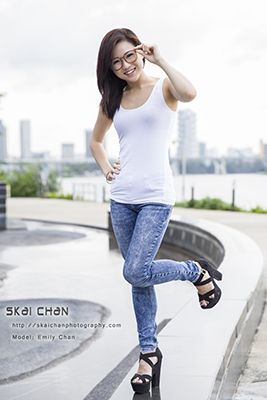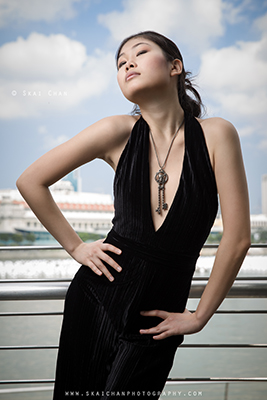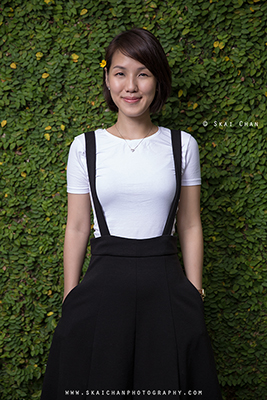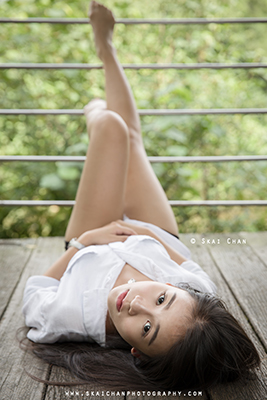 More
Fashion
albums

View ALL albums